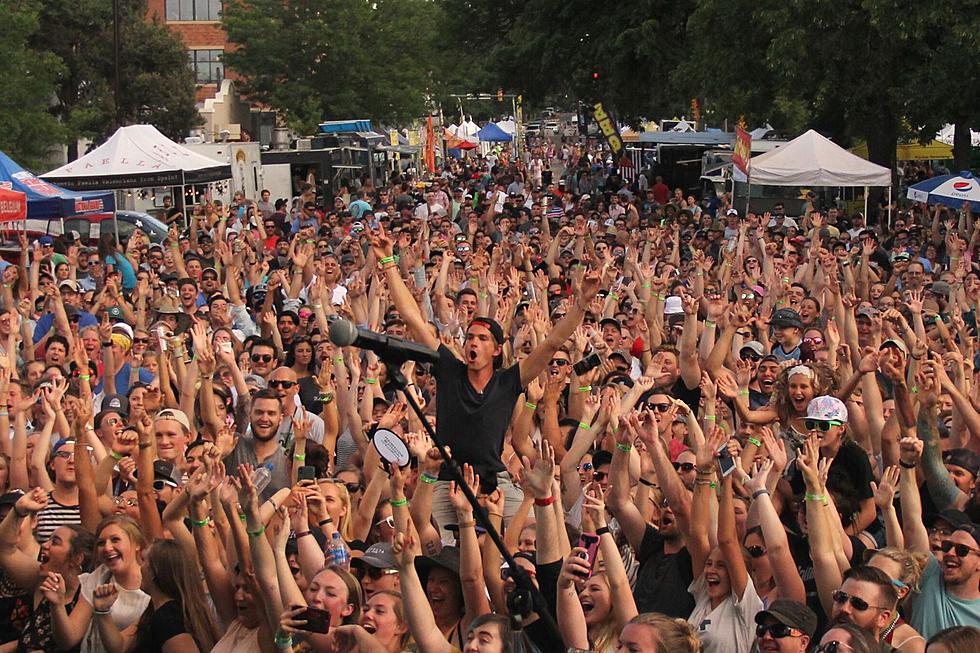 Colorado Named One of the Best Festival Destinations in the U.S.
TSM
When you picture a music festival, you may think of California's Coachella, Tennessee's Bonnaroo, or Illinois' Lollapalooza.
However, Colorado also has a heavy hand in the festival scene — from the Western Slope's Country Jam to Denver's Global Dance to Northern Colorado's Taste of Fort Collins.
So, it makes sense that the Centennial State is one of the top festival destinations in the U.S. AirportParkingReservations.com recently conducted a study to find America's best festival hotspots, and Colorado comes in 10th place.
The website based the study on six factors: a state's number of festivals, crime rate, average rainfall, average temperature, cost of accommodations, and cost of alcohol.
According to the study, Colorado has around 18 festivals, a medium level of crime with 30,238 reports in 2021, and favorable weather conditions with nearly 5,000 hours of sunshine annually.
The website reports that three nights in a Colorado Airbnb costs around $471, while a bottle of Smirnoff in the Centennial State is about $11 — giving Colorado an overall festival score of 44.9.
Wisconsin, Nevada, Georgia, Mississippi, Kentucky, New Mexico, Maryland, South Carolina, and Florida make up the rest of the Top 10.
Surprisingly, AirportParkingReservations.com ranked festival favorites like California and Illinois as some of the worst states for festival-goers; however, this mostly has to do with the states' high crime rates.
Check out the Colorado festivals happening this year in the galleries below.
Here are the Must-Do Summer Festivals in Colorado
Summer is on the way, and that means festival season in Colorado. A number of great music festivals, state fairs, county fairs, and even a Shakespeare Festival are in store for us in Colorado.
Check out the schedule and details for some of these awesome events. You'll find something in just about every corner of the Centennial State. Keep a close eye on the dates, though. Some of these events overlap. In addition, some of Colorado's festivals run for several weeks.
The 12 Best Outdoor Festivals In Colorado For 2023
Are you looking to take in a concert? Perhaps an entire festival. Are you ready for one of Colorado's awesome Bluegrass festivals? While you're at it, how about an outdoor film festival? From skiing, ice climbing, music, to beer, Colorado hosts some of the best outdoor festivals in the nation. Here's a look at some of the best outdoor festivals coming to the Centennial State in 2023.