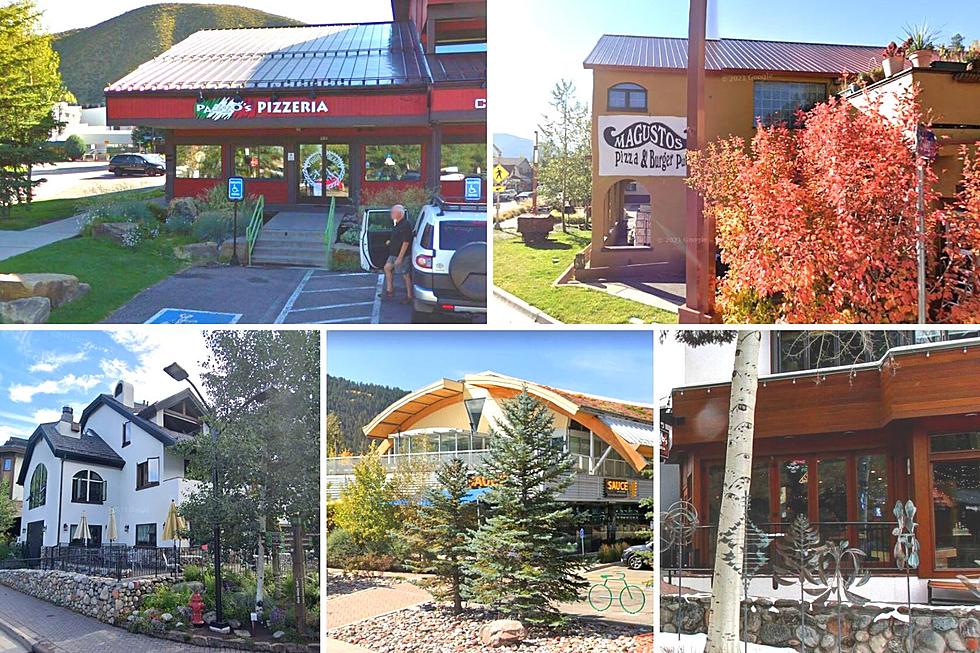 13 of the Best Pizza Joints in Colorado's Vail Valley
Google Maps
In case you're not familiar, the area between Gypsum and Vail, Colorado is widely known by the locals as the Vail Valley.
Sure, the most noteworthy thing about this stretch along Interstate 70 is the world-class skiing at Vail and Beaver Creek, but with ski tourism comes all kinds of other accommodations such as hotels, transportation, and restaurants, to name a few.
While the Vail area is notoriously fancy, ritzy, and high-class, there are also plenty of more laid-back and relaxed restaurants that won't cost you an arm and a leg that the locals tend to flock to.
It's at these restaurants that you'll find less caviar and more things like burgers, burritos, and pizza.
Keep scrolling as we take a look at 13 of the most popular and highest-rated pizza joints in Colorado's Vail Valley.
13 of the Best Pizza Joints in Colorado's Vail Valley
As mentioned above, many of the pizza places on this list are locals' favorites. For example, you'll find the craft-beer-loving ski bum crowd hanging around Vendetta's on Vail's Bridge Street most nights of the week, as well as either location of The Blue Moose.
Another staple of the Vail Valley is Pazzo's, with prime locations in both Vail and Avon and if you ask someone from Minturn where to get the best pizza, they'll most likely tell you it's at Magustos.
Granted, there are fancier options like Ticino, Sauce on the Creek, and La Bottega which specialize in not just pizza but have a menu filled with top-notch Italian food of all sorts.
These are just some of the best pizza places in the Vail Valley, keep scrolling to check out all 13 of them:
Check Out Some of the Best Pizza Joints in Colorado's Vail Valley
The famous ski resort area of Colorado's Vail Valley has all kinds of great options if you're in the mood for pizza.
Enjoy an Awesome Dinner at Vail Colorado's Best Restaurants
Plan a meal or two in Vail at one of these great restaurants.
Enjoy an Awesome Dinner at Telluride Colorado's Best Restaurants
Telluride is a popular and picturesque ski town with a lot of dining options. Here are some of the best.