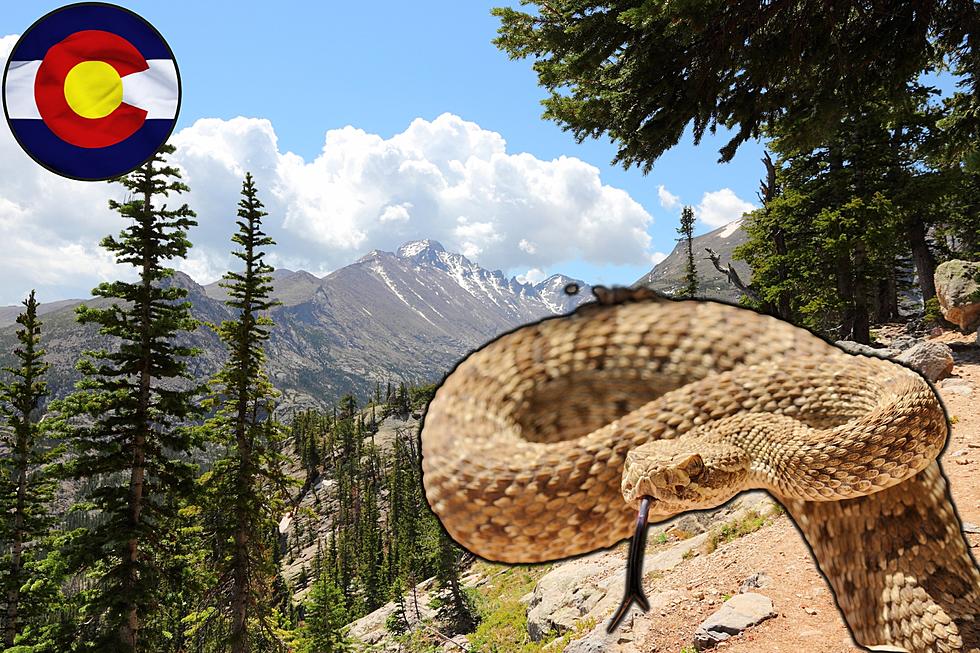 Rattlesnake Season: 12 Tips to Help Avoid Getting Bit in Colorado
Canva Pro
Hiking through Colorado during the summer is a great way to enjoy the outdoors. Depending on where you are headed, it's possible to encounter rattlesnakes in Grand Junction and elsewhere the Centennial State.
While they don't have an app for finding rattlesnakes, there are things you can do to lower your chances of encountering one. Keep going to learn more about rattlesnake season in Colorado.
Rattlesnakes are Native to Colorado
Rattlesnakes are the only venomous snake native to Colorado. The most common type is the Prarie Rattlesnake which can be found anywhere in the state below an elevation of 9000 to 9,500 feet. More than nine different types of rattlesnakes can be found in Colorado. Keep an eye out if you hike to the Rattlesnake arches south of Grand Junction.
Rivers, Rocks, and Foothills
Most encounters with Rattlesnakes are reported near Colorado's rivers, in the foothills of the Rocky Mountains, and on the prairies in the Eastern plains. Snakes love the western slope as well. More than nine different types of snakes call the Colorado National Monument. The midget faded rattlesnake is the only venomous kind found in John Otto's playground.
Colorado Rattlesnake Predators
Since most people would rather not encounter a rattlesnake at all, there are a few creatures you can thank the next time you are hiking. Wildlife like eagles, owls, kingsnakes, hawks, turkeys, coyotes, bobcats, and roadrunners are all happy to eat them. Those must be some badass turkeys.
Rattlesnake Season: 12 Tips to Help Avoid Getting Bit in Colorado
Enjoying the great outdoors in Colorado means there is a chance you may encounter a rattlesnake. Keep reading to learn 12 things you should know that can help you avoid a painful snake bite while on your favorite hiking trail.
MORE: Slither Through Some of the Snakes You'll Find in Colorado
There are a reported 28 different species of snakes in Colorado. They range from non-venomous to venomous, which are only three different types of rattlesnakes.
Take a look at the most common snakes in Colorado:
MORE: Beware of the 12 Most Dangerous Animals in Colorado
Keep an eye out for the following 12 dangerous animals in Colorado. While these creatures usually go out of their way to avoid you, if you encounter one you will want to give it plenty of space. Scroll on to see each one and find out why they make the cut of the most dangerous animals in Colorado.