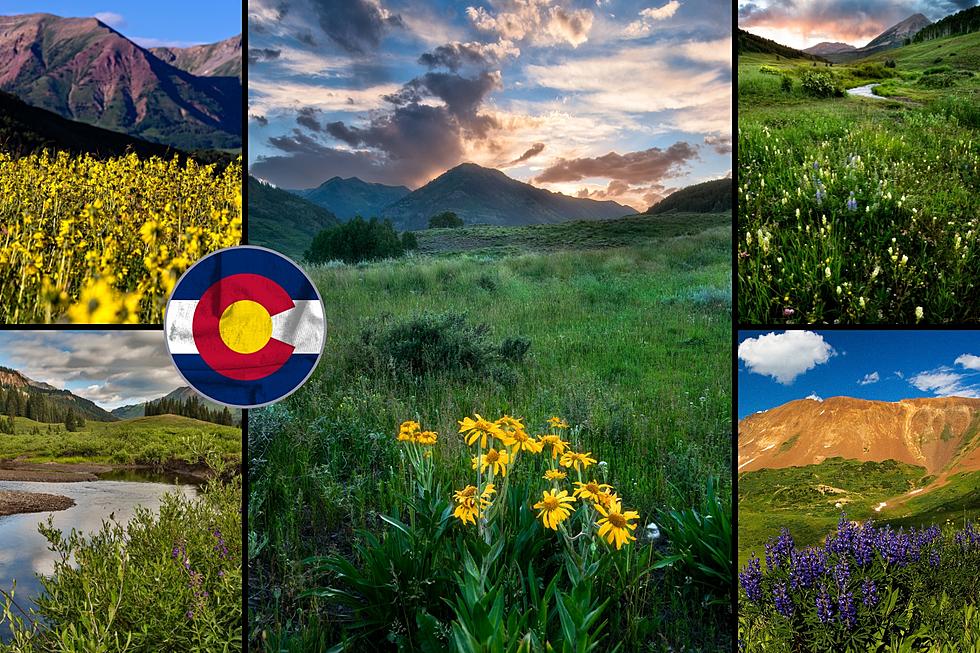 Exploring Crested Butte's Stunning Wildflower Season: A Guide
Canva Pro
Wildflower season in Colorado is coming up fast and if you wait until it's too late in the summer those impressive blooms and bursts of color will pass you by.
Crested Butte, Colorado sits at an elevation of 8,885 feet. It is a town of about 1600 residents who all take pride in living in the wildflower capital of the state. Scroll on to learn more about when to visit Crested Butte and what you'll find there during wildflower season.
Wildflower Season in Crested Butte, Colorado
Wildflower season in Crested Butte, Colorado comes in three phases. The early season starts in May and goes into June. Peak season happens from late June into July and is when the Crested Butte Wildflower Festival takes place. While you can still view wildflowers in August, it is getting late in the season and the numbers of wildflowers will start to decline.
Wildflower Hikes in Crested Butte, Colorado
Judd Falls Trail - Enjoy the lupine and goldeneye flowers on this easy hike to a waterfall in the Gunnison National Forest just outside Crested Butte.
Snodgrass Mountain Trail - You'll cross several meadows full of wildflowers if you take the 5-mile walk up Snodgrass. It's a wonderful hike in July, and again in the fall as the colors change.
Crested Butte Lower Loop Trail - Hike or ride bikes through this easy 7-mile stretch which is another great spot for viewing wildflowers in the Gunnison National Forest.
Upper Lower to Budd Trail Loop - This easy hike offers a shaded hike through Alpine trees with tons of wildflowers in July. River views add even more scenery.
Wildflowers Growing in Crested Butte, Colorado
The Crested Butte Wildflower Festival is being held this year from July 7th to July 16th. Some of the wildflowers you are likely to see growing in Crested Butte include:
Lupine (Lupinus Argenteus)
Goldeneye (Heliomeris Multiflora)
Rose Wild (Rosa Woodsii)
If you visit the Crested Butte Wildflower Festival be sure to grab one of the available guides (like this one) that can help show you even more of the kinds of flowers you'll encounter while hiking around Crested Butte.
12 Fun Facts About Seeing Wildflowers in Crested Butte, Colorado
If you are looking for wildflowers in Colorado, look no further than Crested Butte in June and July. Scroll on to learn ten fun facts about visiting the Butte for wildflower season in the photo gallery below.
KEEP GOING: All 11 of Colorado's Beautiful National Forests Ranked Smallest to Largest
Colorado is home to 11 national forests that total more than 10,000,000 acres. Scroll through each of them in the photo gallery below ranked smallest to largest. We will include maps for each one so you can get out and explore.
MORE: Downtown Grand Junction Flower Beds
The various flower beds in downtown Grand Junction are the work of Master Gardner and Native Plant Master Shirley Nilson