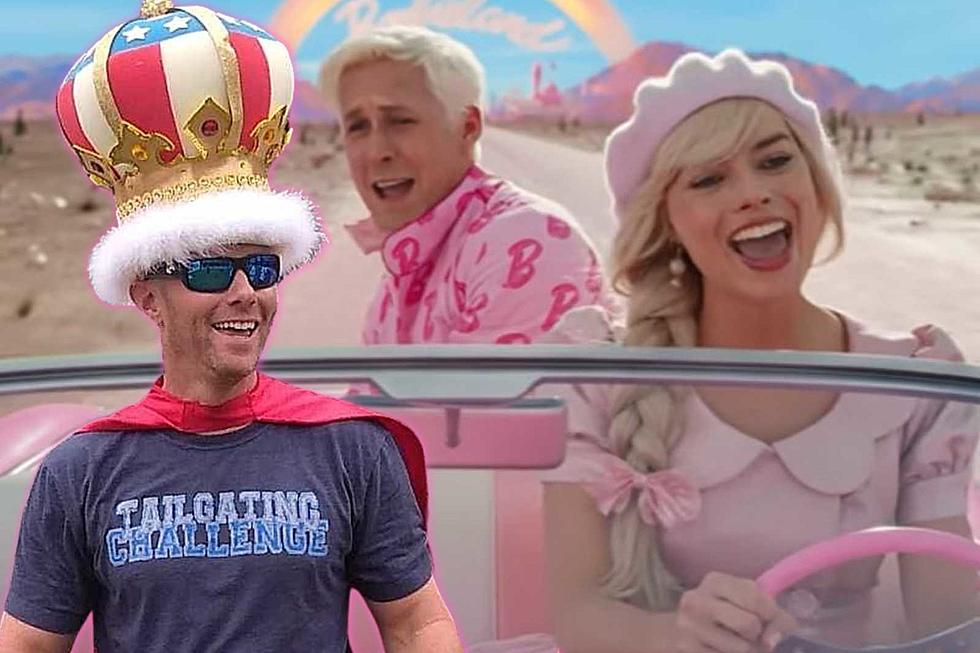 A Fun Colorado Celebrity Has a Cameo in the Crazy, New 'Barbie' Movie
YouTube/Warner Bros. Pictures, TSM/Dave Jensen
What's crazier: A movie about Barbie having to enter the "Real World" with Ken, or that someone from Loveland, Colorado, is also in it?  A Colorado celebrity will be making his Hollywood debut in this wild fantasy.
Crazier things have happened, that's for sure, but it does seem "whacky" that a super sports fan from Loveland has somehow made it into a movie about the doll, Barbie. If you've seen the trailer for the movie, you'll have to agree it looks fun; it'll be fun, as well, to spot our own celebrity.
I'll admit, that when I heard that they were making a movie about Barbie, I was non-thrilled. Then, you find out the great Margot Robbie will be Barbie and Ryan Gosling will be Ken, and you start to get interested. Then, you see the trailer.
Once I saw how this all sets up, and that it also has Will Ferrell in it, I said, "Let's do this."  Then, to add more to the fun, I found out that a celebrity that I know from Loveland was offered a cameo in the movie. How can we not go see it, now?
Luke Lorick, who lives is Loveland, created the national holiday - National Tailgating Day (the first Saturday in September) in 2016. Luke's website, Tailgating-Challenge.com features everything "tailgating," including reviews on fun tailgating products.
Luke became a Loveland celebrity when he set a Guinness World Record for the Longest Backwards Cornhole Shot, in June of 2022 at The Foundry in Downtown.
HOW IS LUKE IN 'BARBIE?'
Warner Bros. Pictures reached out to Luke about using one of his YouTube videos as part of a montage scene in "Barbie." It's a scene where Ken is witnessing, for the first time, "men being men" in the Real World. Things like our Tailgating Champion opening a beer fridge that's in the back of a pickup truck.
They'll be using a snippet of this video, from about the 01:09 mark:
This is going to be fun. "Barbie" comes out on July 21, 2023. Have you seen the trailer, yet?
MORE: Celebrities That You Might Run Into in Colorado
Whether they live in the state or just visit regularly, these are 25 celebrities you may just happen to run into in Colorado.
MORE Colorado & Movies: 41 Films Shot in Colorado
Get the popcorn ready because we're checking out a list of movies all filmed right here in the great state of Colorado. Scroll on to learn more about which parts of the state have been featured in some of America's favorite films.