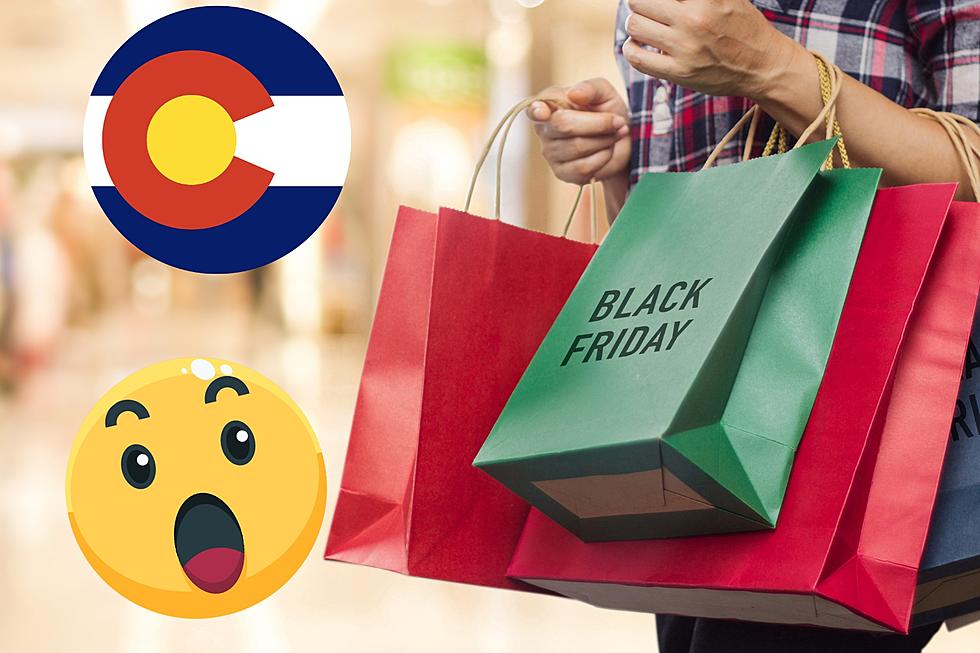 Northern Colorado: You Can Score the 5 Best Black Friday Deals Here
Canva
Get ready because another Black Friday is among us in Northern Colorado.
Sure, there are a bunch of great deals online, but many of us still enjoy going out after our Thanksgiving-fueled nap to our favorite stores in hopes of finding a great deal.
My days of going to actual stores for Black Friday shopping are over. I probably realized that it was time to stop when I saw a woman hit a guy in the face with a 55-inch Samsung TV.
I'm not joking. I actually saw that happen.
53.7% of us would prefer to do our shopping online. I am now discovering that the best deals are in person.
Many Stores Offer Great In-Person Deals
I always loved going to electronic stores like Best Buy on Black Friday because I am a big tech nerd. It's also why I have over 10 Google Dots in my home.
And yes, I even have one in the bathroom. Don't judge, I like streaming the station when I'm getting ready.
Even though many outlets offer great deals online those same stores offer even better deals in person.
Is it worth camping out at a store and dealing with anxiety-ridden shoppers looking to save a few dollars? It is definitely up to you.
Do you remember when the Nintendo Wii came out? I found one $100 cheaper than normal when they were all the rage.
In that case, it was worth it. Saving $5 on a smart light bulb? Yeah, not so much.
Here are the major retailers offering great deals for Black Friday.
5 Best Stores for Black Friday Shopping in Northern Colorado
Gallery Credit: Tanner Chambers
RANKED: Thanksgiving Side Dishes Coloradans Hate the Most
We asked you on Facebook what your least favorite side dish was. Here are the top ten most common answers.
Gallery Credit: Tanner Chambers