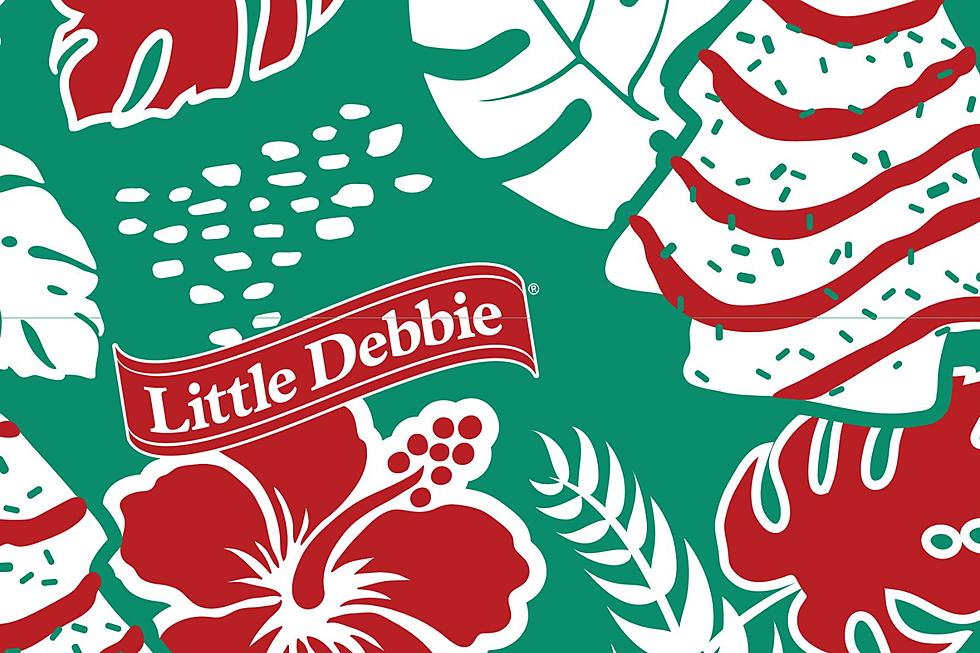 The Popular 'Little Debbie' Holiday Treat You Can Only Find in One Store
Little Debbie via Facebook
I'm not sure who is doing the marketing or has the inside 'scoop' on this popular big box store but clearly, they have the connections. First, it was exclusively selling several ice cream flavors based on one of the most popular television series to date. Seven Stranger Things ice cream flavors with a play on the popular hang-out Scoops Ahoy Ice Cream Parlor in the now-destroyed mall hit the shelves.
Now it's Little Debbie's turn to cash in again, this time with the exclusivity of three popular ice cream flavors that you can only find at this same big box store and nowhere else.
According to All Recipes, this decadent snack food giant mixed pieces of its seasonal, golden Christmas tree cakes, green sprinkles, and red icing into vanilla ice cream called Christmas Tree Cakes. And now prepare for the apparent fan favorite to return along with two more brand new holiday-themed Little Debbie Ice Cream flavors all on the shelves of Walmart.
There's something comforting and homey about Little Debbie snacks because they've been part of America's dessert fabric since the Great Depression starting in 1928 according to McKee Foods which touts being America's largest family bakery.
I love the Little Debbie Oatmeal Creme Pies and Nutty Buddy however I've never had Little Debbie ice cream. According to All Recipes, Hudsonville Ice Cream is their partner once again for the 2023 holiday season.
Cherry Cordials is a new flavor according to All Recipes using the popular Little Debbie holiday snack between two soft vanilla cookies coated in chocolate within the ice cream. The other new flavor is a chocolate-based ice cream of Christmas Tree Cakes called, appropriately enough, Chocolate Christmas Tree Cakes. YUM.
LOOK: The top holiday toys from the year you were born
With the holiday spirit in the air, it's the perfect time to dive into the history of iconic holiday gifts. Using national toy archives and data curated by
The Strong
from 1920 to today,
Stacker
searched for products that caught hold of the public zeitgeist through novelty, innovation, kitsch, quirk, or simply great timing, and then rocketed to success.
Gallery Credit: Jacob Osborn & Peter Richman
LOOK: First Photos Of 'The Walmart Of The Future'
Walmart is making a major overhaul of its stores adding features while upgrading others. The company is putting $9 billion into the project which will change nearly 1,400 stores across the company. Here is an inside look at the changes that debuted at the first 117 stores that recently celebrated grand reopenings.
Gallery Credit: Rob Carroll