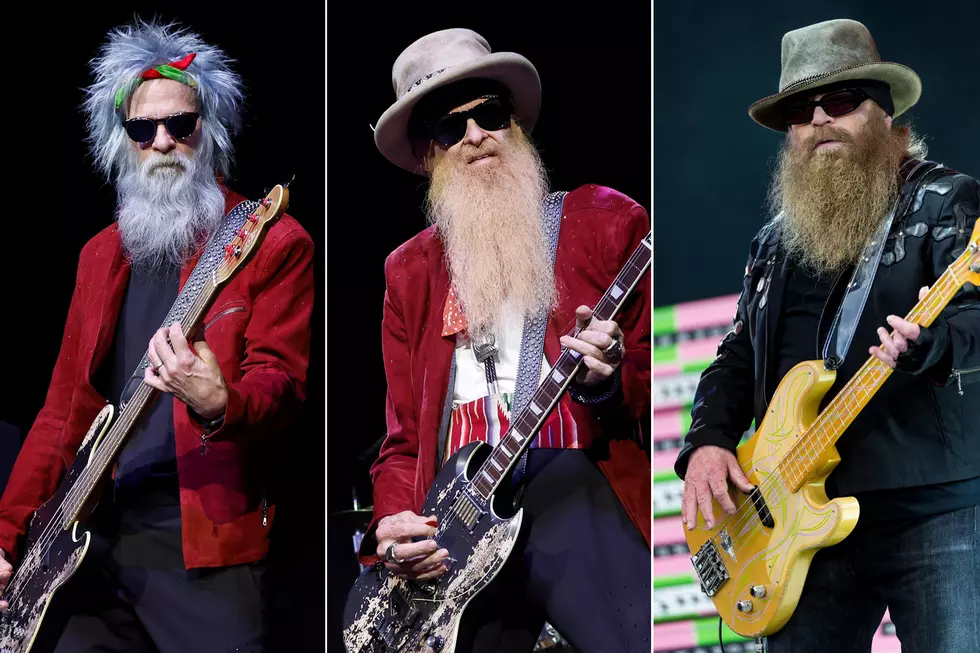 New ZZ Top Album Features Dusty Hill and Elwood Francis Together
Frazer Harrison / Ian Gavan, Getty Images
Billy Gibbons revealed that the next ZZ Top album will feature late bassist Dusty Hill and his replacement Elwood Francis trading licks on several songs.
The follow-up to 2012's La Futura was already being recorded when Hill died in July 2021. In a new interview with Classic Rock, Gibbons predicted that the new record could arrive this year, although he previously said he expected it to be released in late 2021 or 2022.
"Are things coming to the boil yet? Yeah," he confirmed. "In fact, we are currently reviewing the tracks that deserve completion. Dusty is on some of those, so is Elwood. What's fascinating is that we have three or four tracks with them both. They're trading off. The only tell-tale difference is that Dusty, playing with his fingers, sounds a little warmer."
He said his late bandmate was a "great guy, a swell singer. He provided a solid platform for me to solo without having to look back. He was always on it. ... Dusty used to say, 'If I'm late to the stage, be sure to give my guitar to Elwood.' Elwood is a family member; he's been with us for three decades."
Gibbons admitted it was challenging to return to the stage just days after Hill's death, with Francis – the band's bass tech – appearing alongside Gibbons and drummer Frank Beard. "In a trio, it's a big challenge. Everything has to be working at 110%. But Elwood was ready, having been a part of it for so long. … [Hill] said, 'The show must go on.' That was his wish, and we granted it."
ZZ Top and Lynyrd Skynyrd begin a joint North American tour on July 21. Before that, Gibbons completed his current tour of Europe in support of his 2021 solo album Hardware.
Top 25 Southern Rock Albums
For all of its woolly, trapped-in-the-'70s imagery, the genre has proven surprisingly resilient.