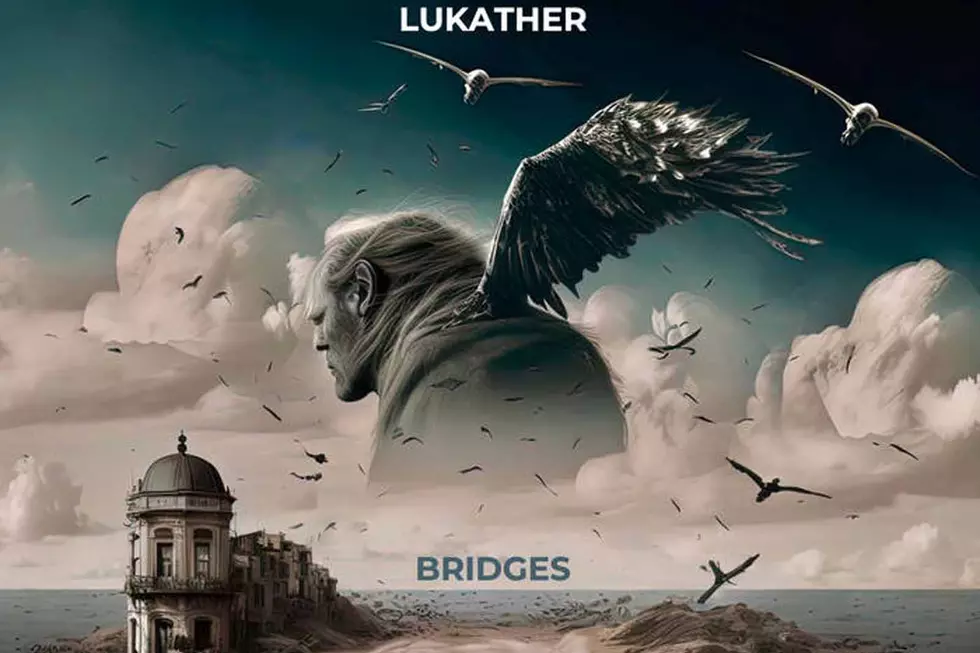 Steve Lukather, 'Bridges': Album Review
The Players Club / Mascot Label Group
Familiarity breeds comfort on Steve Lukather's ninth solo album, especially if you're a Toto fan. The principal members of that band - Lukather, David Paich and Joseph Williams - have said there will never be another studio album under the Toto moniker after protracted and acrimonious legal wrangling with former bandmates and their estates. But they have in essence created a cooperative that will keep the sound alive and play nice with each other.
That doesn't mean Lukather's Bridges is merely a Toto album by another name; the compact, eight-track set is undeniably filtered through his creative genesis and served by the others, and his guitar is in the spotlight throughout. But the spirit - mostly old-school, highly melodic AOR - remains intact thanks to the participation of Paich and Williams on most tracks, along with Toto cohorts past and present such as drummers Simon Phillips and Shannon Forrest, keyboardist Steve Maggiora and bassist Lee Sklar. Stan Lynch, formerly of Tom Petty's Heartbreakers, is also on board, primarily as a lyricist on a couple of tracks.
Lukather's son Trevor, meanwhile, co-writes and plays on the opening "Far From Over," an optimistic declaration that states, "I'm finding my way through the fog again / I'm living for now not for what's in the end" and a warning to "don't count me out until I'm six feet underground." Lukather, who moonlights in Ringo Starr's All-Star band, is similarly unbowed throughout Bridges, addressing sometimes existential angst and romantic turmoil and possibly referencing those who have done him wrong in other aspects of his life. The targets aren't always clear, likely by design, but there are plenty of burrs under his butt and the earnestness of an aim that's generally true.
Toto fans often come for the playing, and that's delivered in exactly the tight, polished manner you'd expect. Tracks such as "Far From Over," "Someone" and the album-closing "I'll Never Know" take on a prog-like ambience, while "Not My Kind of People" and "When I See You Again" ride muscular riffs into Lukather's ringing guitar breaks. "All Forevers Must End" has a majestic ache that leads into a melancholy solo at the end, "Burning Bridges" boasts a Steely Dan smoothness that spotlights Paich's and Williams' keyboards, and "Take My Love" - Bridges' longest track at five and a half minutes and the only one Lukather didn't write - is a bluesy plea in which Lukather effectively picks his guitar spots.
Bridges doesn't break any new ground, but it certainly reclaims any territory Lukather seems to feel has been questioned in recent years. In Toto parlance, it holds the line and at the high musical standard that's been established decades ago.
Toto Albums Ranked Worst to Best
Countless high school buddies have started their own bands, but few achieved the level of enduring success enjoyed by the guys in Toto.
Why Steve Lukather's Autobiography Took the High Road