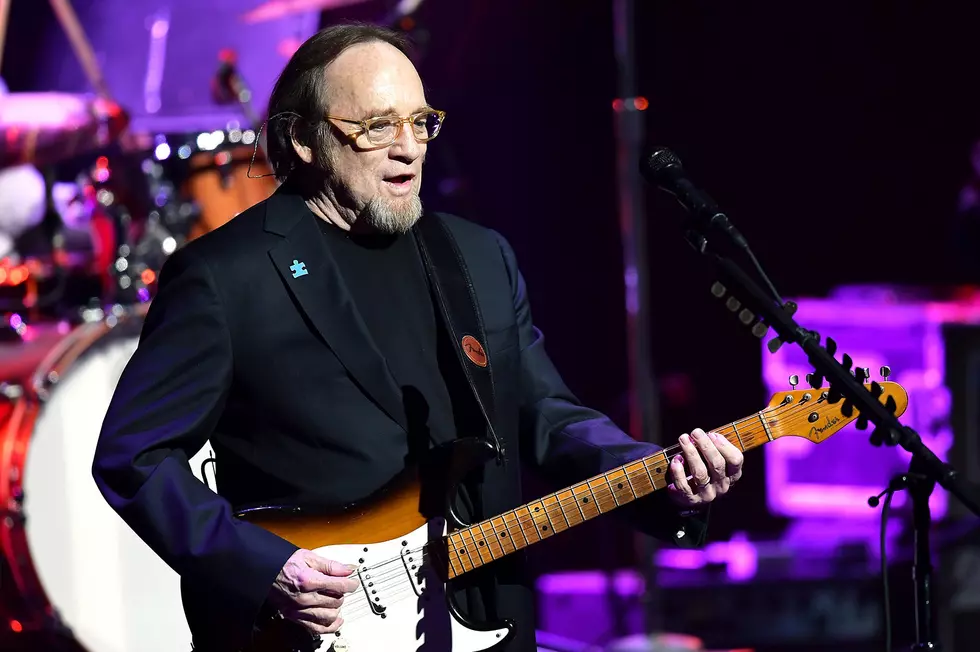 When David Crosby's Son Reduced Stephen Stills to Tears
Matt Winkelmeyer, Getty Images
Stephen Stills said David Crosby's son, James Raymond, reduced him to tears by singing just like his late father.
Raymond, who worked with his father toward the end of his life, was invited to take part in Stills' set with Neil Young at the charity concert Light Up the Blues in April.
"The highlight for me was 'Wooden Ships,'" Stills told Spin in a recent interview. "I thought we just killed that. And having James Raymond there...nobody knows this, but he sounds just like Crosby when he sings." He added of the pre-show rehearsal: "I don't grieve over the top, but there wasn't a dry eye in the rehearsal room. I couldn't get through the song. Unbelievable. And then on the night, it came off really good."
He reflected that Crosby's passing had been a "really sad" moment, explaining: "A lot of my life is tied up with that guy. He filled in a lot of blanks for me at the beginning. I was really shy, and David will talk to anybody all day. Croz was just a very special human being. He could make you feel just great about everything, and then 10 minutes later say two more words and make you feel [shrinks two fingers together] that big. So, he had this power."
Looking back, Stills reported: "I can't tell you the number of recording sessions that he absolutely wrecked by him going off on standup in the studio. We couldn't get through a take! You remember the scene in Bohemian Rhapsody where they all knocked the baffles over? Well, we did that so many times because of Crosby making us laugh."
Stills released his latest album, Live at Berkeley 1971, in April.
Top 40 Singer-songwriter Albums
From Bob Dylan and John Lennon to Joni Mitchell and Billy Joel.