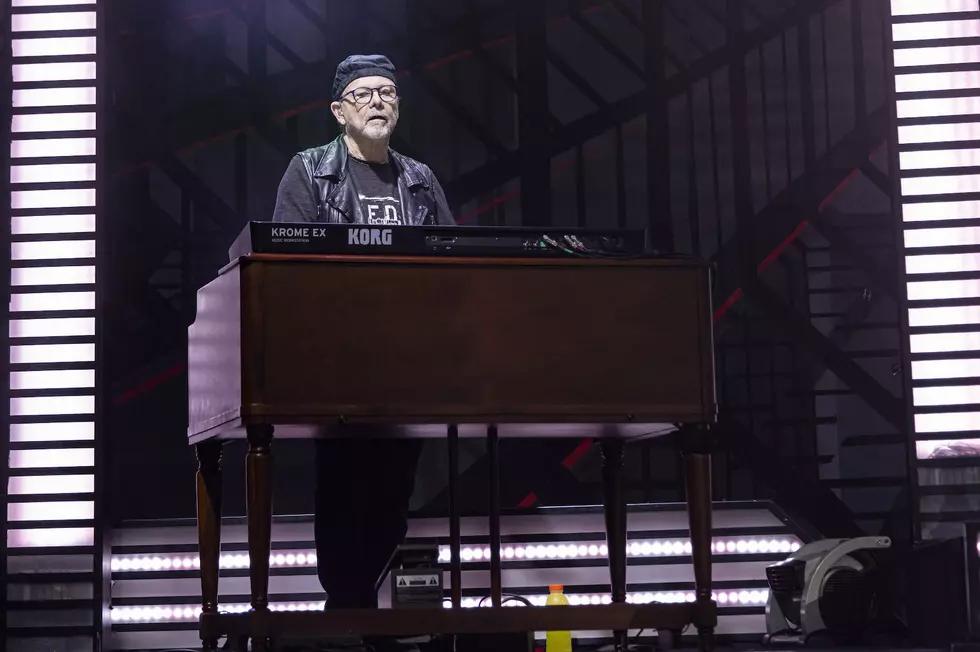 REO Speedwagon's Neal Doughty Announces Retirement From Touring
Scott Legato, Getty Images
Neal Doughty, founding keyboardist of REO Speedwagon and the only member to appear on all of the band's albums, has announced his retirement from touring.
The band shared the news in a statement on its website. "After 55 years with REO Speedwagon and having spent his entire adult life on the road, keyboardist and founding member Neal Doughty has decided the time was right to retire from touring and begin enjoying the fruits of his years of hard work," they wrote.
"I want everyone to know that it was all that traveling that finally got to me," Doughty added. "I always enjoyed playing the shows and looking out to see all the loyal fans who allowed me to do this for so long."
Doughty founded REO Speedwagon in 1967 along with drummer Alan Gratzer. The two met while attending the University of Illinois, where Doughty was majoring in electrical engineering.
"Just by chance, meeting Alan across the hall in the dorms, we started goofing around," Doughty told UCR in 2011. "I'd never played in a band, but I'd always played piano at my parents' house. They had one and I kind of taught myself to play it, starting somewhere around early teens. So it was just a thing that I was kind of faking my way through it. I go, 'Oh, yeah, I can do this thing, no problem.' And then over 40 years, I finally sort of picked up a few things!"
Gratzer left REO Speedwagon in 1988, leaving Doughty as the sole original member. He's appeared on 16 studio albums with the band, from 1971's R.E.O. Speedwagon through 2009's Not So Silent Night ... Christmas With REO Speedwagon.
"Neal will always be a member of the REO brotherhood, and we all wish him well as he enters this exciting phase of his life," bassist Bruce Hall added.
REO Speedwagon already has several dozen tour dates booked for 2023, and they said Doughty could join them at select stops.
"It will be a big change to look around and not see Neal behind the keyboards, and we will miss his quick wit and interesting conversation on those long bus rides," singer Kevin Cronin said. "But this is what Neal needs, and we support him."
Top 100 '80s Rock Albums
UCR takes a chronological look at the 100 best rock albums of the '80s.