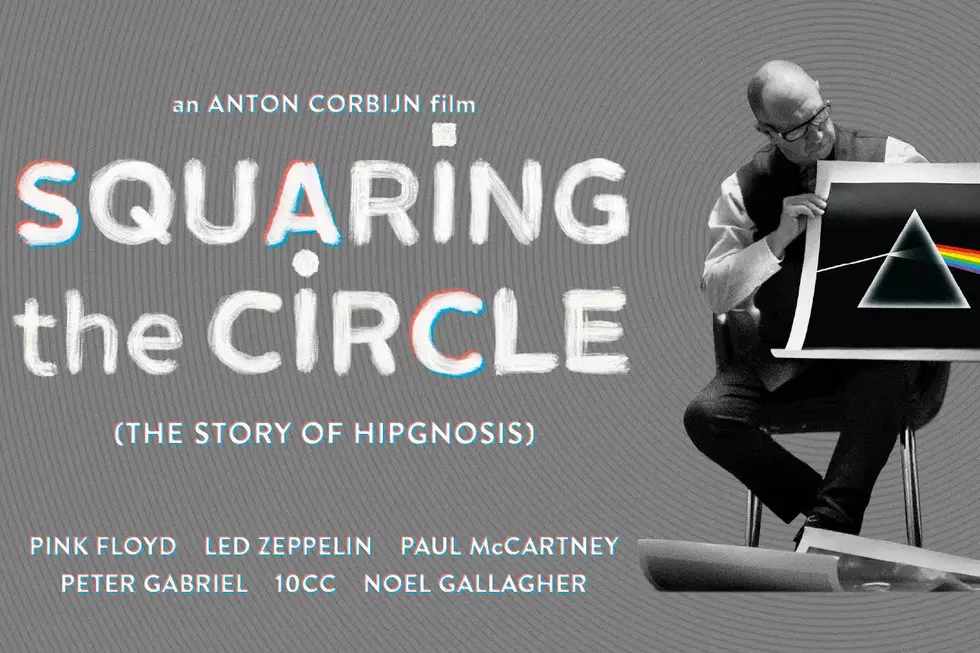 Led Zeppelin, Pink Floyd Members Seen in Hipgnosis Movie Trailer
YouTube
Members of Led Zeppelin, Pink Floyd and the Beatles are seen discussing the iconic album-design team Hipgnosis in a new documentary trailer.
Set for general release on June 20, with previews earlier in the month, Anton Corbijn's Squaring the Circle (The Story of Hipgnosis) focuses on the relationship between its leading lights, Storm Thorgerson and Aubrey Powell. They and their collaborators created some of the most memorable album covers of all time.
Robert Plant recalls in the clip below that "they came as a double act" while Jimmy Page adds, 'They were like chalk and cheese." Roger Waters and Paul McCartney refer to the late Thorgerson's downside, describing him as "insufferable" and "really crabby," respectively.
While David Gilmour hails the team for being "always off the wall, always doing the unexpected," Peter Gabriel reveals they often returned to a box of rejected ideas to be recycled. Nick Mason notes that "if Pink Floyd didn't take them, three weeks later they'd appear on someone else's records." McCartney reacts to being the victim of one of those moments, saying, "I might need to talk to someone about that."
You can watch the trailer below.
A statement said that Hipgnosis "conjured into existence sights that no one had previously thought possible, produced visuals which popularized music that had previously been considered fringe, and were at the white-hot center of the maddest, funniest and most creative era in the history of popular music."
It added that "during this period, record companies didn't dictate to acts like Peter Gabriel, Pink Floyd, Led Zeppelin and Paul McCartney what their LP covers should look like – Storm and Po did. They made money; they lost money. They did great things; they did silly things. They fell out bitterly; they made up. They never played a note, but they changed music."
Weird Facts About Rock's Most Famous Album Covers
Early on, LPs typically featured basic portraiture of the artists. Then things got weird.