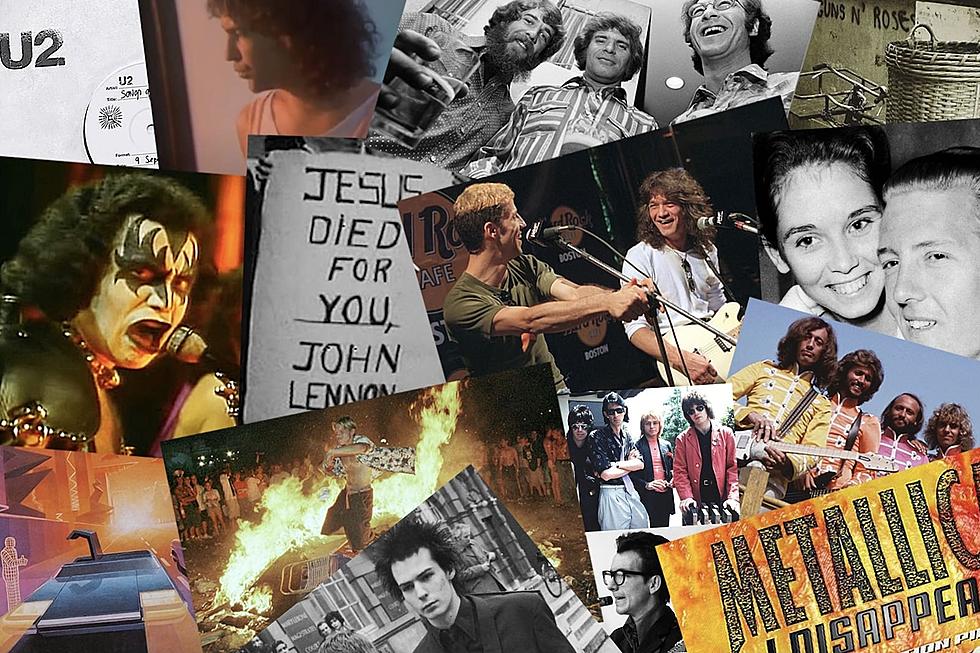 Classic Rock's 20 Worst Mistakes
UCR
Classic rock is littered with the wreckage of bad decisions. Even the best-known, highest-regarded acts have made a notable mistake or two along the way.
The Rolling Stones shouldn't have gone psychedelic. There were far more cons than pros on Roger Waters' The Pros and Cons of Hitch Hiking. Bringing back Peter Criss may not have been advisable. Use Your Illusion would be better in a single-disc configuration. And really, Beatles, a third old John Lennon redo?
Those, however, are really garden-variety mishaps – the kind of thing that's easily shaken off throughout a lengthy career. To rise to the level of Classic Rock's Worst Mistakes, it has to be a doozy.
We're talking career-changing errors – and, in some cases, career-ending. There's the video you should never have shot, the album you should never have made, and the concert you should never have played. There are legends whose latent talents weren't immediately recognized, inexplicable hirings and firings, and one very illegal marriage.
Turns out, it's usually best to stay within your own genre – and to keep your expectations low at the Grammys. There are secondary storylines about modern technology, about superstar egos and about toilets. Then there was an inversion of the old line from a Peanuts Thanksgiving special: Talk all you want about the Great Pumpkin, but stay clear of politics and religion.
Keep scrolling for our list of Classic Rock's 20 Worst Mistakes:
Classic Rock's 20 Worst Mistakes
Counting down the worst things that ever happened in classic rock.
Gallery Credit: Nick DeRiso
The Rock Supergroups You Totally Forgot
The '80s Most Outrageous Rock Fashions
In the same way that ducktails defined the '50s and bell bottoms became shorthand for the '70s, neon-lit sartorial choices can be firmly placed in the Reagan years.
Gallery Credit: Nick DeRiso