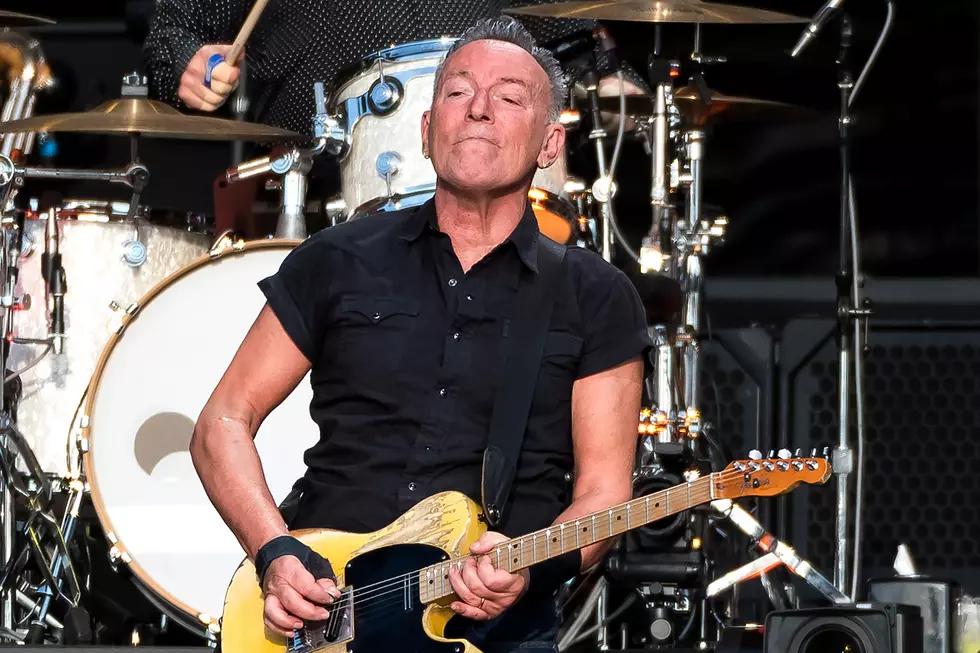 Hear Bruce Springsteen's New Song 'Addicted to Romance'
Matthew Baker, Getty Images
Bruce Springsteen has released a new song titled "Addicted to Romance," part of the soundtrack to the film She Came to Me.
The movie, which premiered at the Berlin International Film Festival in February and will be widely released on Oct. 6, stars Peter Dinklage, Marisa Tomei and Anne Hathaway. Director Rebecca Miller dreamed of getting the Boss to contribute a song but was hesitant to contact him.
"I really love Bruce's music. For the end of She Came to Me, we wanted an original song," Miller revealed to Variety earlier this year. "I had a secret wish it might be Bruce, but I was reluctant to ask because I felt it was so unlikely, and frankly I was a bit shy."
READ MORE: The Most Overlooked Song From Each Bruce Springsteen Album
The film's composer, Bryce Dessner – a member of the indie rock band the National – encouraged Miller to reach out to Springsteen.
"[Dessner] was sure Bruce would love the film, so I approached him," Miller explained. "Bruce and [his wife Patti Scialfa] ended up watching the film, and, to my delight, they both loved it! Bruce said he'd take a few days to see if anything came to him for a song. Miraculously, 'Addicted to Romance' was the result. He says he was inspired by the film, which is a great honor for me."
You can hear "Addicted to Romance" below.
Bruce Springsteen Cancels Remainder of 2023 Tour
Springsteen was supposed to be in the middle of his 2023 North American tour this fall, but a health issue put the plans on hold for now. He initially postponed all of his September dates while receiving treatment for peptic ulcer disease but eventually postponed all of his remaining 2023 shows.
"Bruce Springsteen has continued to recover steadily from peptic ulcer disease over the past few weeks and will continue treatment through the rest of the year on doctor's advice," read a statement on his social media account, which noted that all of the postponed dates would be rescheduled for 2024. Springsteen thanked friends and fans for the support, adding, "I'm on the mend and can't wait to see you all next year."
Bruce Springsteen Albums Ranked
Because he spent so many of his formative years painstakingly crafting his albums, we don't often think of Bruce Springsteen as a prolific artist. But he's averaged an album nearly every other year throughout his career.