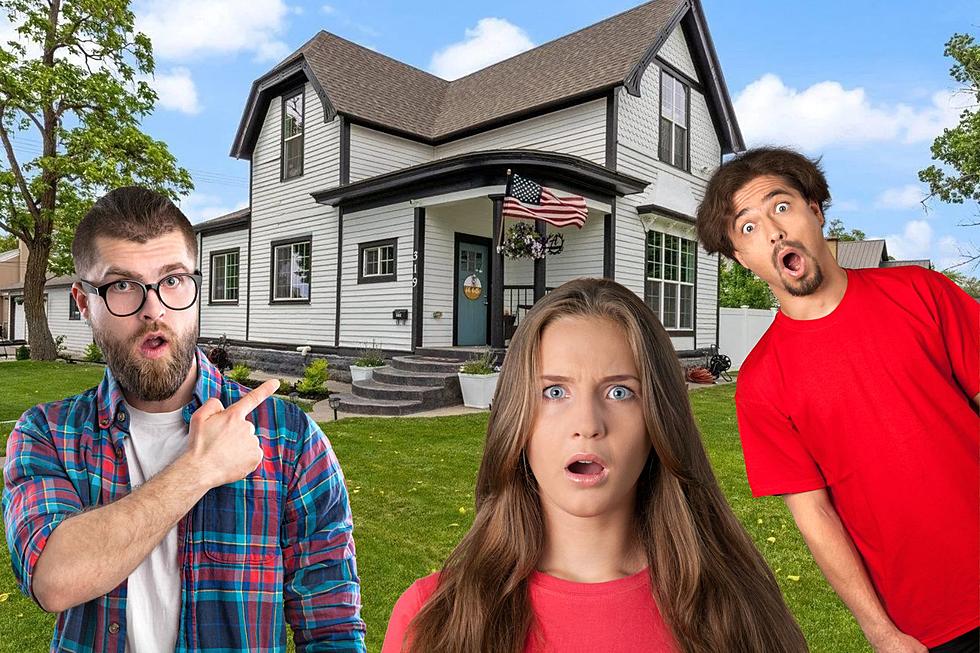 This Montrose Colorado Home is Literally Picture-Perfect
Canva Pro / Trena Unrein for Berkshire Hathaway HomeServices Colorado Properties
Today, we're taking another trip into the wonderful world of Montrose real estate. While not quite as fantastic as, say, a house that looks like it would be more at home in a snow globe than your neighborhood, today's offering from Cascade Avenue still deserves your attention, lest you miss out on one of the best-looking homes in town.
Boasting enough space for a main home, apartment and possible 3rd rental area, this house is literally picture-perfect. Personally, I couldn't shake the thought that it looked too good to be real, but it is, and it's spectacular. It almost looks as if it was lifted directly from an architect's dream.
Again, there's enough space here to fit two families and a bachelor/bachelorette, so this thing is definitely not small. You're looking at 4 total bedrooms and bathrooms throughout the property, along with a 2-car garage. You won't have any trouble finding space for your things at this house.
Location is just as important as design when it comes to your choice of housing, and this house has one of the best locations in the city. You're reasonably close to the hospital, as well as the college. If you love to take advantage of local shopping, you'll be conveniently located within walking distance of downtown, so take that money that you would've spent on gas, and treat yourself instead.
Take a look at the gallery below, and you're sure to find one of the most beautiful houses available in Montrose. Check the listing at Realtor.com to find out more about it. You'll be glad you did!
Picture-Perfect Montrose Home
This house looks so good that it can't be real!
This Montrose Home Belongs in a Snow Globe
You'll just have to fight the urge to shake it...
Rebuilt, Pre-Civil War Home for Sale in Telluride
This house is almost too perfect to live in: