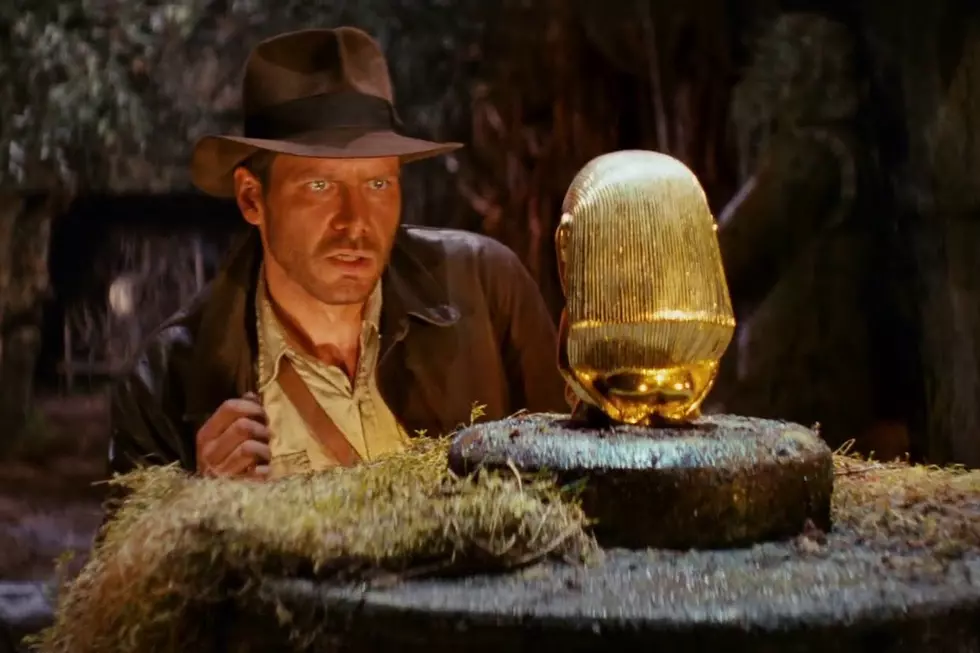 'Indiana Jones 5' Has a New Writer
Paramount
It's time for Indiana Jones' most harrowing adventure: Indiana Jones and the Lost WGA Credit Arbitration!
Previously, Steven Spielberg's longtime collaborator David Koepp was supposed to write the upcoming fifth Indiana Jones movie, currently due in theaters in the summer of 2020. But now Collider reports that Koepp is out, and has been replaced by Jonathan Kasdan, the co-writer of this summer's Solo: A Star Wars Story. I guess the thinking is he could write a young Harrison Ford character, so maybe he can also write an old Harrison Ford character?
Collider's report comes with some caveats:
We don't know the nature of Kasdan's gig, so there are a few things we want to get straight. We aren't sure if he's rewriting Koepp's existing script, or merely doing a two-week polish, or if he's starting completely from scratch. We also don't know if Kasdan is writing the script with a partner — perhaps his father, Lawrence Kasdan, with whom he wrote Solo, and who counts Raiders of the Lost Ark among his many credits.
The elder Kasdan working on an Indiana Jones is interesting since it would be his first Indy script since Raiders, and that movie turned out pretty decent in my opinion. With Indiana Jones 5 due in theaters in July 2020, there isn't much time for whoever is writing this script to get it finished for Spielberg, Ford, and company to start shooting it, particularly if Kasdan is radically reworking the material, or starting over from scratch. I wasn't a huge fan of Solo, but I am heartened by the fact that we already know how Indiana Jones got his name.
Gallery - The Best Action Movie Posters Ever: