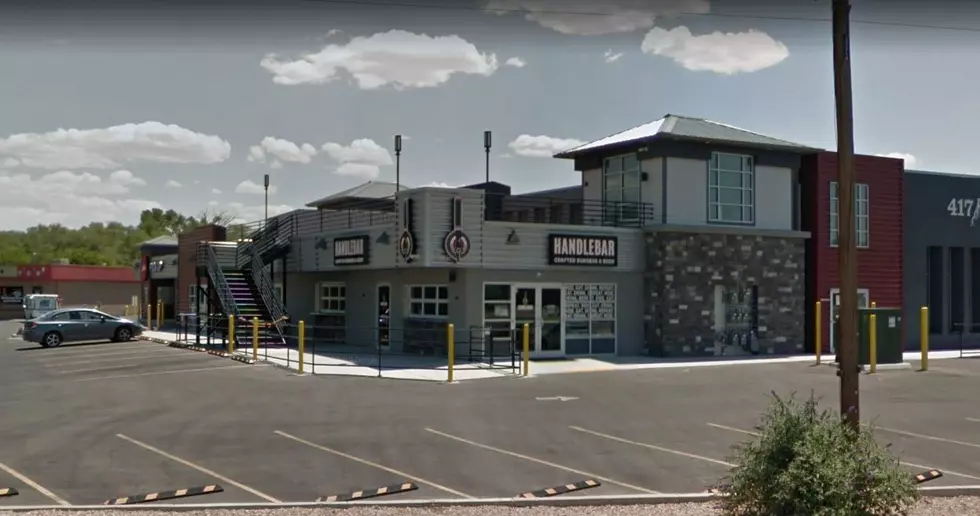 Popular Grand Junction Bar+Restaurant Has Closed – Sort Of
Google Maps
A Grand Junction bar/restaurant will be closing up shop for the next ten days. Don't worry, they're not going anywhere.
Handlebar Tap House at 417 Monument Road will be closed to the public through July 17, 2021. Why the closure?
Where Did They Go?
Handlebar Tap House hasn't gone anywhere. They're closing for ten days for renovations. A Facebook post from July 6, 2021 reads:
Closed up shop for the next 10 days. We are very grateful for how much support everyone has shown. It is our hope that the renovations help us supersede our service. We look forward to seeing you all back July 17th!
Isn't Their Facility Fairly New?
That's what I'm thinking? It wasn't that long ago the business opened. Of course, every time I go by the place they appear to be packed. Perhaps it's time to renovate to better serve their customers.
What Used To Be There?
If you go back in time a little bit, 417 Monument Road used to be Ultimate Fitness. As a matter of fact, the space occupied by Handlebar Tap House used to be Ultimate's entryway, lobby, front desk, and locker rooms. I should know, I pretty much lived there.
The Pizza Hut in the neighboring unit used to be the physical therapy room.
Before The Health Club
If you go back far enough, the building at 417 Monument Road used to be the Monument Twin Cinemas. If you stand back and look at the building, it will quickly become apparent it used to be a movie theater.
This was the place to be. All the big movies played at the Monument Twin: Raiders of the Lost Ark, Poltergeist, Star Trek: The Motion Picture, Star Trek II: The Wrath of Khan, and The Empire Strikes Back. I can remember when lines of anxious moviegoers would wrap around the building and continue out into the neighboring lot.
Popular Location
A number of successful businesses have operated out of 417 Monument Road. It's now a multi-business complex, but the tenants seem to be thriving. It's awesome to know at least one business is performing so well they can pursue the opportunity to expand and improve their facility.
Cool Places to Escape Colorado's Hot Temperatures
When summer temps in Colorado become unbearable, there are locations you can go to escape the heat. Most of these locations are high in the mountains, although, that doesn't mean there's nothing to do.
We've researched these locations with an average summer temperature in the mid-80s and below. That doesn't mean the temperatures won't get hotter than this, but it's a good chance you'll feel cooler and find some chill things to do.
KEEP SCROLLING: Visit Colorado's Gravity-Defying Hanging Flume
It's been far too long since you last visited this site. It's just an hour or so down the road.