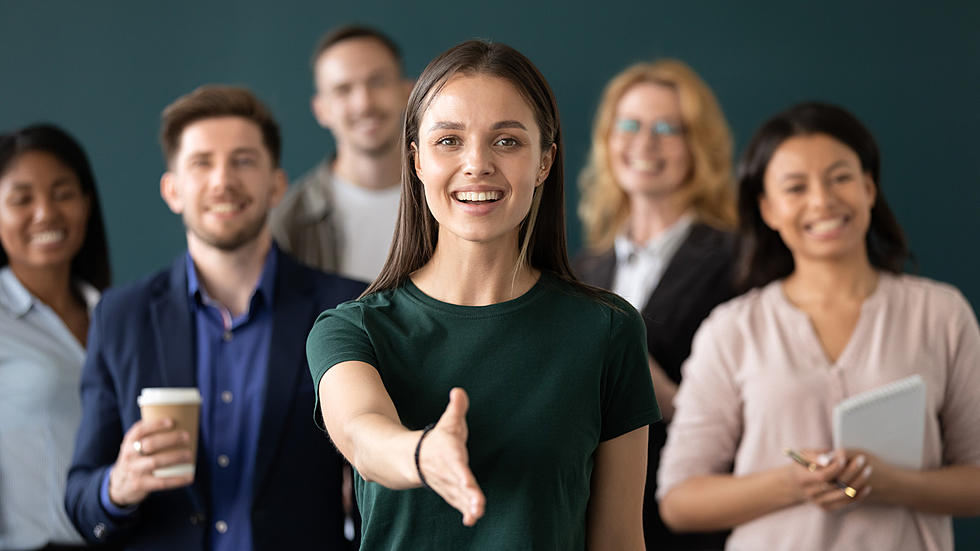 Do You Want to Work for the Entertainment Business?
Thinkstock / Getty Images
If your dream job is to work in a fun dynamic entertainment industry, to meet and work with great people, with the support, resources, and development to make your financial dreams come true, we need to talk. We are looking for a dynamic sales executive to join our media and digital advertising sales team.
At Townsquare Media Grand Junction, you'll work with our best-in-class media team who produces great radio and digital products. Our brands, 99.9 KEKB, Mix 104.3, Kool 107.9, 95 Rock, and ESPN Western Colorado produce engaging content and killer live events.
You dream of a fun job, this is it.
Townsquare Media Grand Junction will keep you on the cutting edge and help you grow professionally by offering competitive pay, continuous training, three weeks of paid time off, and so much more.
What are you waiting for? Apply for this fantastically fun position today:
Responsibilities
Prospect for qualified local and regional businesses; conduct thorough Customer Needs Analysis (CNA); present and close appropriate marketing solution programs to help clients grow their business. These programs may include any of Townsquare Media's many assets to reach people along the customer journey: Broadcast and Online radio, digital products such as display, streaming, loyalty programs, e-commerce, audience extension, and other white glove digital marketing services.
Leverage our live event opportunities through sponsorship and sales programs to new and existing clients.
Create new relationships with local and regional businesses in our area.
Work with local and corporate marketing teams to develop campaign support materials.
Responsible to accurately project revenues, meet and exceed monthly budgets for all product lines and overachieve annual budgets.
Follow accountabilities set forth by your Sales Leader to help guide you to success achieving monthly sales quotas consistently.
Provide insight and value to executive management to shape the future of our organization.
Qualifications
The successful candidate will be smart, curious, tenacious, entrepreneurial, independent, passionate, and enthusiastic, and work with urgency to meet deadlines.
Goal-oriented, a strong work ethic, and a strong desire to learn.
Previous sales experience a plus - A history of success with customers and a proven ability to develop and grow revenue.
Knowledge and experience with digital media.
Accomplished at prospecting and qualifying.
Ability to engage clients quickly and develop rapport, with excellent communication and problem-solving skills.
Associates/Bachelor's business/marketing-related degree or equivalent experience.
Valid driver's license, auto insurance, and vehicle required.
Benefits
3 weeks of PTO (+ 9 paid holidays)
Comprehensive Training with Townsquare University
Hybrid work environment, a mix of home and office
Medical, Dental, and Vision Insurance
401(k) Retirement Plan
Opportunity for growth, development, and advancement
Support and encourage outstanding work-life balance.
Company provided laptop
Weekly, Monthly, and Quarterly contests
Uncapped commission potential
Company discounts
Pet Insurance
Time off for volunteering
And much more…