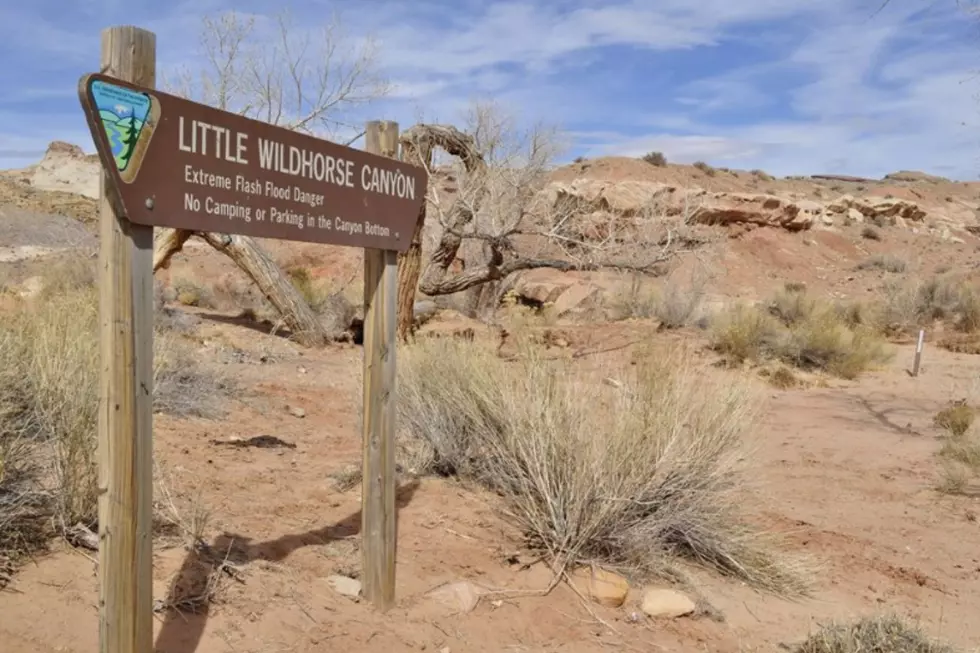 Flash Flood Kills 7-Year-Old In Utah's Little Wildhorse Canyon
E,eru County Sheriff's Office
A flash flood has claimed the life of a 7-year-old girl in Utah.
The Emery County Sheriff's Department has confirmed the death of the unidentified girl as crews continue to search for her 3-year-old sister in Little Wild Horse Canyon near Goblin Valley State Park. Goblin Valley is located about 150 miles west of Grand Junction.
A thunderstorm Monday afternoon caused flash flooding in slot canyons in the area. At least 21 people made it out of the canyon with one fatality reported so far.
Crews searched late last night for the 3-year old and resumed the search earlier today. Monday night a piece of clothing, believed to belong to the toddler, was found about 7 miles from the staging area. As of this morning, 67 people were searching for the girl. There are vehicles still parked at the trailhead, which has lead searchers to believe there may be more hikers unaccounted for in the canyon.
Little Wild Horse Canyon is a popular hiking destination for families located south of Interstate 70 in east-central Utah. There is one stretch where the canyon walls are so close together hikers have to turn sideways to get through. Normally the canyons are dry but may have ankle-deep water following a spring or summer storm. Flash flooding is always a risk for people who hike in narrow canyons.
Enter your number to get our free mobile app
ON SCENE: Movies Filmed in Western Colorado and Eastern Utah