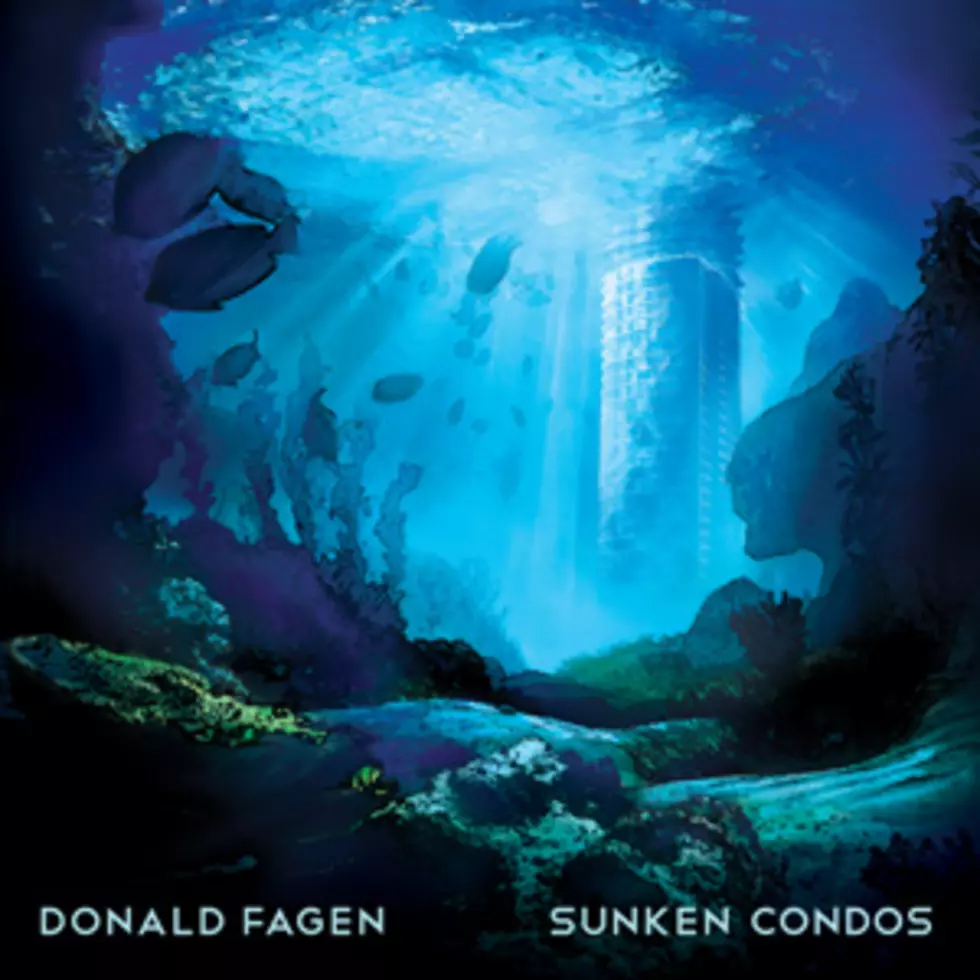 Donald Fagen, 'Sunken Condos' – Album Review
Warner Bros. Records
It took Donald Fagen nearly a quarter century to release his Nightfly Trilogy, which started with 1982's 'The Nightfly' and wrapped up with 2006's 'Morph the Cat.' 'Sunken Condos,' the fourth solo album by the Steely Dan singer, is a slightly looser record than its predecessors, with more emphasis on groove this time around. And it sounds like it could be the next chapter in the solo odyssey Fagen started 30 years ago.
Maybe it has something to do with his recent tour with the Dukes of September Rhythm Revue, which included soulful old friends Michael McDonald and Boz Scaggs, or maybe it has to do with the 64-year-old Fagen settling into his AARP years, but he doesn't sound so uptight here.
And let's face it: Steely Dan were one of the '70s fussiest bands, so obsessed with getting every single detail right in their songs that they quit touring in the middle of their peak decade (they finally hit the road again in support of Fagen's 1993 album 'Kamakiriad' and Steely Dan's 2000 comeback LP 'Two Against Nature').
Either way, 'Sunken Condos' is jazzy, bluesy and as musically precise as anything Fagen has recorded, with or without Steely Dan. No surprise, since many of the musicians have played with him in one form or another over the years. And he still doesn't take the short way around. Most of the nine songs make room for efficient solos, tasteful backing vocals and the cleanest production this side of the late 1970s.
The aptly titled 'Slinky Thing' serves as both album opener and mission statement. 'I'm Not the Same Without You' packs a slithering disco beat straight outta Fagen's best years. And the cover of Isaac Hayes' 'Out of the Ghetto,' while sort of an odd choice, manages to be funky in a Los-Angeles-session-musicians kinda way.
Still, Fagen sounds distanced from 'Sunken Condos,' which isn't so surprising given Steely Dan's sardonic treatment of everything from the coked-out L.A. music scene they helped forge to their own faceless fame. It would be nice if his view of the people and places he observes here wasn't so telescopic. Making a connection once in a while actually might do this perpetual smartass some good. But that's never been Fagen's thing. Just because he's getting older doesn't mean he has to brighten his outlook.