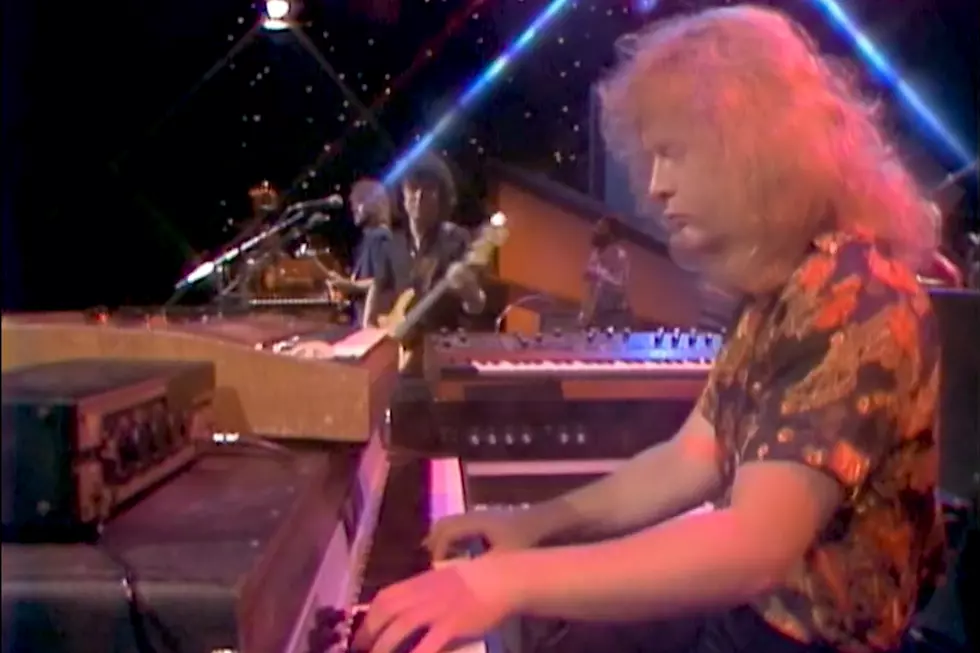 David Cutler Lewis, Former Ambrosia Keyboardist, Dies
YouTube
David Cutler Lewis, who served as the keyboardist for Ambrosia in the '70s and '80s, has died following a battle with brain cancer.
Born and raised in Seattle, Lewis began performing at just five years old. The multi-instrumentalist tried his hand at French horn and trumpet, but piano was always his primary calling. At 19 he moved to California and enrolled at the California Institute of the Arts where he studied modern, classical and jazz piano.
Lewis' first appearance on an Ambrosia album came in 1978 on Life Beyond L.A.. The LP featured one of the band's biggest radio hits, "How Much I Feel," which peaked at No. 3 on the Billboard Hot 100. The keyboardist would go on to contribute to further studio releases One Eighty (1980) and Road Island (1982). Ambrosia broke up after the latter album's release, though they'd reunite (sans Lewis) in 1989. He'd later rejoin the group for a string of tours from 2005-09.
"David was a gift from God for Ambrosia. He helped take our music to a higher place at the perfect time," remarked frontman David Pack via press release. "No one sounded like him; he created a monster mini-moog hybrid guitar synth sound whereby he'd split the overdriven upper harmonic with a foot pedal and do amazing note bends… that were simply stunning. He was Ambrosia's musical Swiss army knife, he could do it all."
Ambrosia bassist Joe Puerta described Lewis as "a genius in creating some of the most amazing sounds and fiery solos," while drummer Burleigh Drummond declared that "no one could light a fire on stage like David Lewis."
Meanwhile, Michael McDonald, who toured alongside Ambrosia while a member of the Doobie Brothers, described Lewis as "a talented musician who brought a lot of joy to a lot of people."
The keyboardist also enjoyed success outside of Ambrosia as a member of the new-age/electronic group Shadowfax. Lewis contributed to four of the band's albums, including the Grammy-winning 1988 LP Folksongs for a Nuclear Village.
In Memoriam: 2021 Deaths