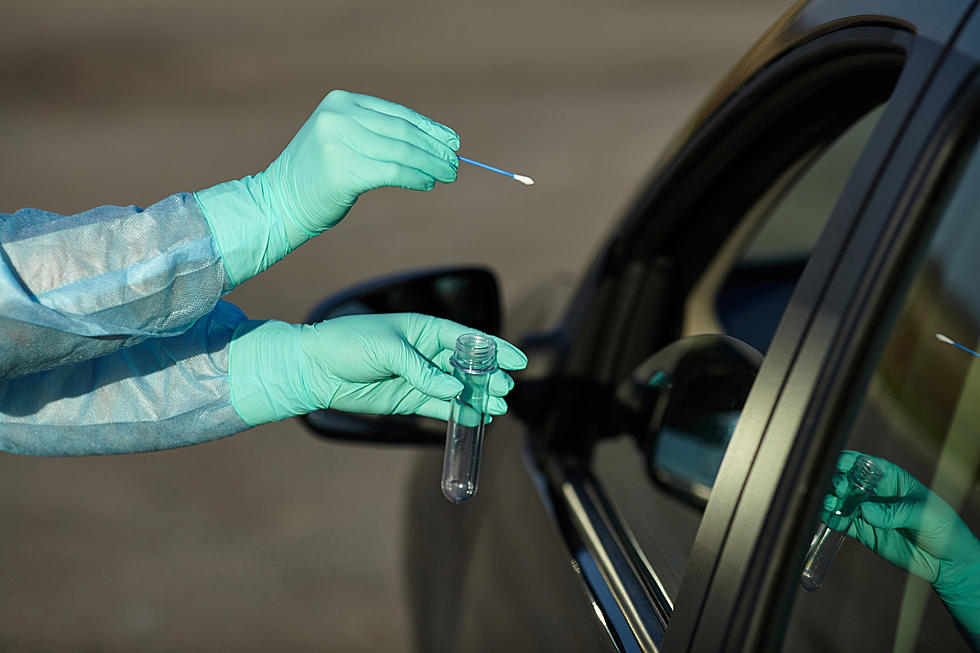 COVID Testing Continues In Grand Junction At New Location
ThinkStock
As Mesa County has moved into Dial 3.0 Level Blue and loosened restrictions, COVID-19 testing is continuing but at a new location.
While some parts of the country watch COVID numbers go up, the Grand Junction community has been buzzing in recent days with the loosening of restrictions and a decline in positive COVID cases. On Thursday, Mesa County Public Health reported 13 new COVID cases, bringing the two-week case count to 133, and two current hospitalizations.
COVID-19 Is Still Happening
It's all very positive news for Mesa County, for sure. However, COVID-19 is still present in the community and drive-through testing will continue. The location of the main testing site is changing, though, beginning Tuesday, April 6.
The Mesa County Fairgrounds was one of the first drive-through sampling sites in Colorado and has been a critical factor in the county's management of the pandemic. As a regional testing hub, the site was collecting thousands of samples each week. More recently, however, an average of 200 samples a day are being collected.
Testing Site Moves to New Location
With the decline in the great demand for testing, the last day for testing at the fairgrounds is Saturday, April 3. Beginning Tuesday, drive-through testing will be available in the parking lot of the Mesa County Health and Human Services Building at 510 29 1/2 Road, just off of North Avenue.
The drive-through testing site will be open Tuesday through Saturday from 8am-2pm. No appointment is necessary, however, pre-registration is recommended to save time on site.
Other testing sites in Mesa County will continue to operate. Pre-registration is required at each of these sites.
Colorado Mesa University - Mon-Fri 9am-1pm
Grand Mesa Middle School, Fruita Monument High School
Mon-Fri 10am-5pm
Peachtree Shopping Center - Mondays and Thursdays 9am-3pm
Who Should Be Tested?
As has been the case all along, anyone with symptoms should get tested as soon as possible. If you don't have symptoms but have been exposed to someone with COVID-19, MCPH recommends waiting about 7 days before being tested.
People with these symptoms could have COVID-19.
Fever or chills
Cough
Shortness of breath or difficulty breathing
Fatigue
Muscle or body aches
Headache
New loss of taste of smell
Sore throat
Congestion or runny nose
Nausea or vomiting
Diarrhea
We are moving in a great direction in Mesa County and the best way to keep moving that way is by continuing to be vigilant about protecting ourselves and others, staying home when we are sick, being aware of the symptoms, and getting tested for COVID-19 when needed.
LOOK: Answers to 30 common COVID-19 vaccine questions
While much is still unknown about the coronavirus and the future, what is known is that the currently available vaccines have gone through all three trial phases and are safe and effective. It will be necessary for as many Americans as possible to be vaccinated in order to finally return to some level of pre-pandemic normalcy, and hopefully these 30 answers provided here will help readers get vaccinated as soon they are able.
KEEP READING: 15 Natural Ways to Improve Your Sleep