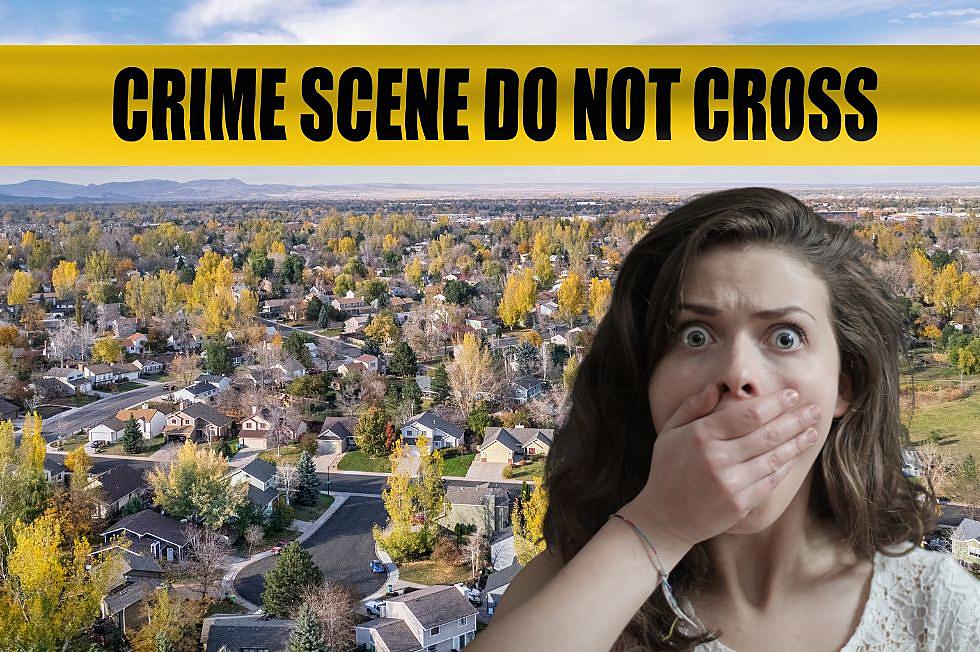 WATCH OUT: The 3 Most Common Crimes in Fort Collins Colorado
Canva
There were 5,064 reported crimes last year in Fort Collins. The Choice City saw a sharp rise in crime in 2022, with the highest number of reported crimes in over a decade.
Fort Collins is still a relatively safe city, but there are still some crimes that you should be aware of. I took a look at the City of Fort Collins UCR Part 1 Crime Statistics and identified the most common crimes in Fort Collins. Here is what I found.
#3 - Burglary
The city of Fort Collins explained burglary in Northern Colorado by stating this.
The unlawful entry of a structure to commit a felony or a theft (includes attempted forcible entry).

 
#2 - Motor Vehicle Theft
Fort Collins describes motor vehicle theft like this.
The theft or attempted theft of a motor vehicle.
#1 Larceny/Theft
Here is the city of Fort Collins' description of larceny/theft.
The unlawful taking, carrying, leading, or riding away of property from the possession or constructive possession of another (excludes embezzlement, confidence games, forgery, check fraud, etc.).

 
A FEW TIPS TO HELP YOU STAY SAFE
Keep your eyes peeled: Pay attention to your surroundings and who's around you. If something seems off, report it to the police.
Lock it up:  Lock your car doors and windows, and don't leave valuables in plain sight.
Be mindful of your surroundings at night. If you must walk alone at night, try to stick to well-lit areas and be aware of who's around you. If you feel unsafe, call a friend or family member to walk with you or use a ridesharing service like Uber or Lyft.
Report crimes: If you see something, say something. Reporting crimes helps the police track crime trends and allocate resources accordingly.
Source: City of Fort Collins
13 Crazy Colorado Laws That Make No Sense
There are laws everywhere - a lot of them we know about and abide by every day. But, there are others I'm willing to bet you knew nothing about.
Rejected License Plates in Colorado From 2021
Here are just a few of the more than 23,000 rejected personalized license plates in Colorado from 2021.