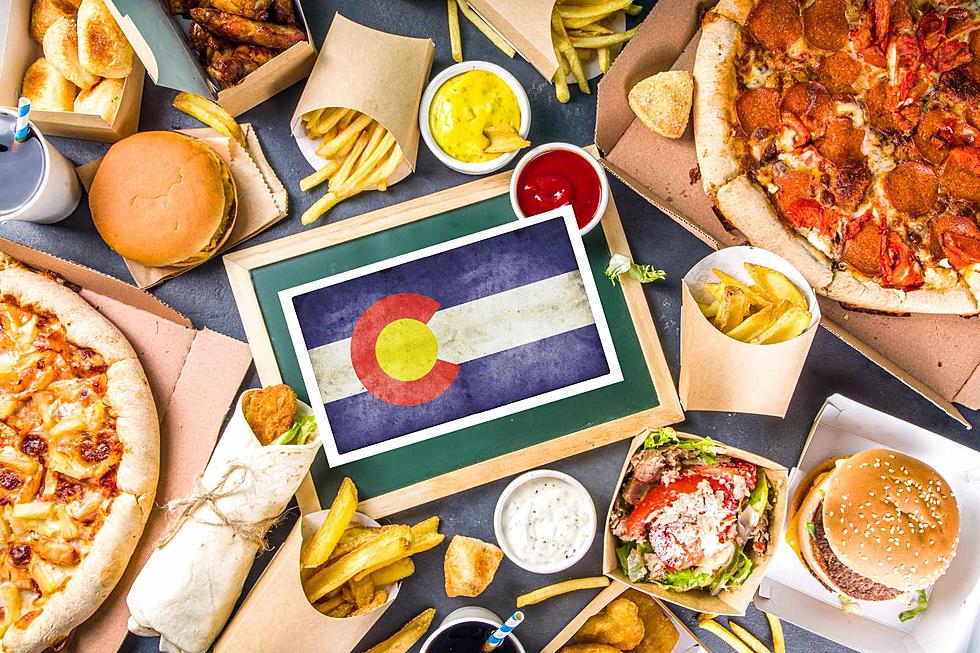 Colorado's Top 3 Choices When It Comes to Dining Out May Surprise You
Canva.com
There's nothing wrong with Coloradans dining out, every now and then. It can be fun, trying new foods, enjoying someone's or several others' company, or just getting out of the house.
It can also be convenient: Quick and easy. Why slave away in the kitchen, when you can just pop over to a fast food joint? Which places do Coloradans seek out the most?
A 2023 study by the folks at PriceListo.com, which covers the pricing of over one million businesses, over two million locations, and over 135 million items, took a look at each state's dining-out searches.
That study found that out of all the U.S. states, Colorado takes the top spot when it comes to searches regarding "dining out."
Colorado residents top the list of states that enjoy dining out with an average of 74,795 searches per 100,000 residents each month for dining-related terms.

 
PriceListo.com's study also determined what restaurants Coloradans are doing searches for the most. It does seem odd that we'd be having to search for these particular places, but that's what the data showed.
WHAT ARE THE TOP THREE RESTAURANTS THAT PEOPLE IN COLORADO SEARCH FOR?
#3 -- Taco Bell

. There were 85,333 average monthly searches about Taco Bell per 100,000 Coloradans. What could we be searching for about Taco Bell?
#2 -- McDonald's. There were 100,531 average monthly searches about McDonald's per 100,000 Coloradans. Do we not know everything there is to know about McDonald's by now?
#1 - With 109,490  average monthly searches per 100,000 Coloradans, STARBUCKS takes the top spot. Starbucks? Are we really searching about dining at Starbucks? That just seems crazy.
MORE Food: 12 of Colorado's Favorite Old Restaurants That Are Still Open
As you travel around Colorado this summer you'll probably be looking for a few good places to eat. Check out 12 Colorado restaurants that have been pleasing customers the longest in the Centennial State, and are still going strong today.
MORE Food: 50 Restaurants With the Best Outdoor Seating
Thanks to our great listeners we were able to compile a list of many of Maine's restaurants with the best outdoor dining.
These great spots can be found across the state and waiting for you to give them a try.
How many have you been to? How many would you like to try for the first time?
MORE Food: How Many Popeye's Does Colorado Have?
The very first Popeyes Louisiana Kitchen opened in New Orleans in 1972. Today there are 3,705 locations worldwide and not nearly enough in the state of Colorado. There are only 15 cities in Colorado that are lucky enough to have Popeyes. Scroll on to see them all.