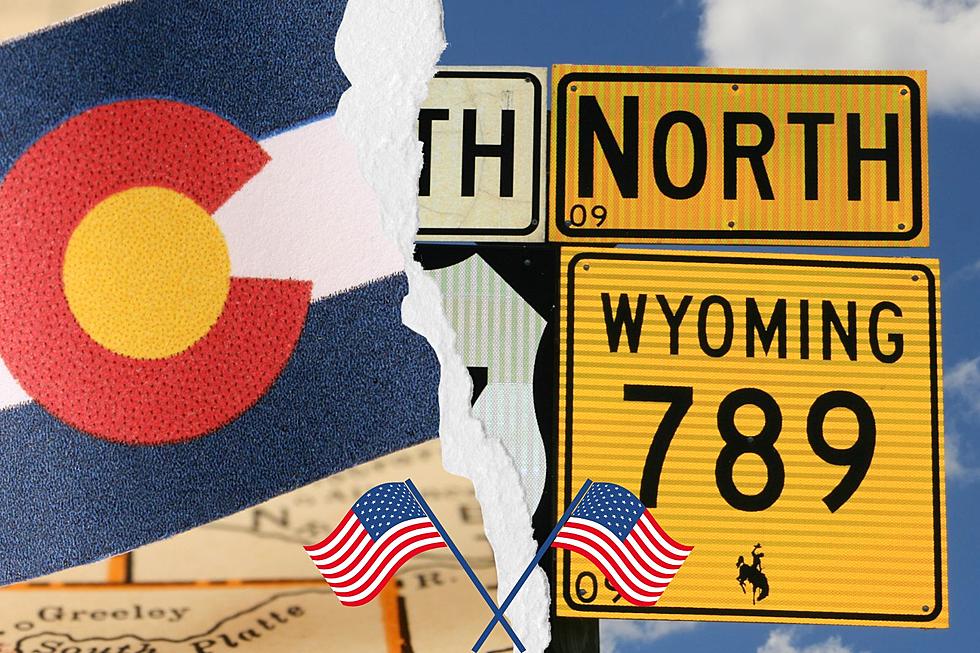 Is Colorado More Patriotic Than Wyoming? Study Says It's True
Canva
Colorado and Wyoming are extremely patriotic states. Which state do you think is more patriotic?
When you are heading north from Colorado into Wyoming from I-25, the first thing you see are rows of fireworks stands. The Centennial State and the Cowboy State were ranked in the top ten in WalletHub's 2023 Most Patriotic States in America list.
WalletHub compiled this list based on two factors. Those factors are military and civic engagement. Military engagement revolves around active duty military numbers and veterans per capita. Civic engagement takes a look at education, amount of voters, and volunteerism.
Wyoming's Patriotism Ranked
Wyoming is ranked the ninth most patriotic state in the country. Wyoming has the third most veterans per capita. Additionally, Wyoming might have a higher rate of active military service members.
By the way, if you have served our nation, thank you for your service.
Colorado Outranks Wyoming
The Centennial State is the eighth most patriotic state. It was a close call. What sets Colorado and Wyoming apart when it comes to patriotism is civic engagement.
More Coloradans voted in the 2020 election, volunteered more often, and required more historical education in schools. Wyoming ranked seventh for military engagement, and Colorado ranked 11th.
These States Are More Patriotic Than Both Colorado and Wyoming
7 - Oregon
6 - Vermont
5 - Maine
4 - North Dakota
3 - Alaska
2 - Montana
1 - Virginia
Top 3 Least Patriotic States
Top 3 Least Patriotic States
48 - Rhode Island
49 - Massachusetts
50 -

 

Arkansas
According to CNN, patriotism in America is at an all-time low. Only 38% of Americans say they are extremely proud to be an American.
A Border War: The Least Expensive Homes In Colorado And Wyoming
Colorado's Most Endangered Animals