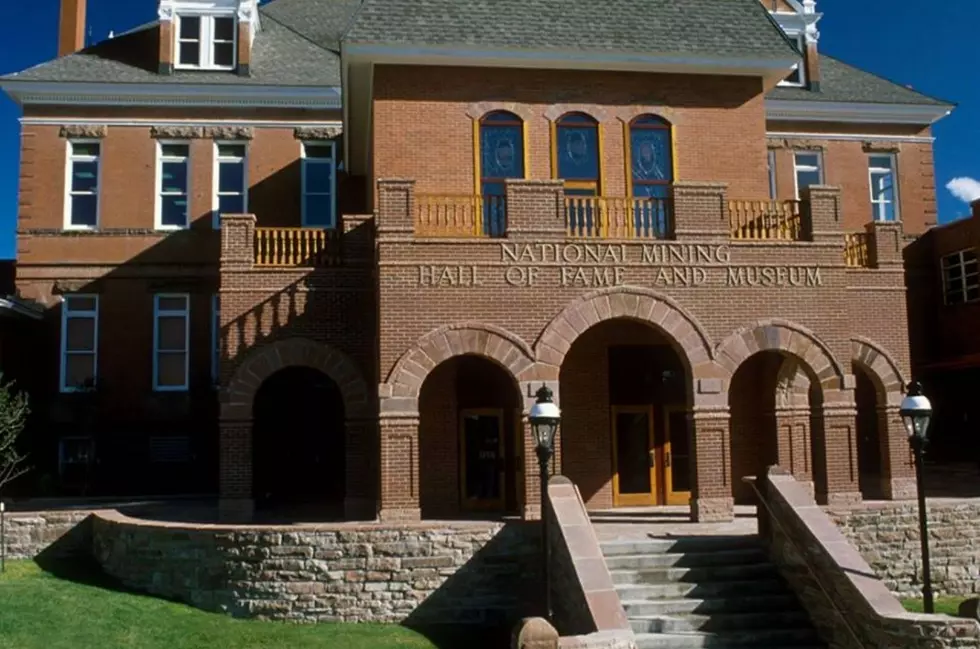 Colorado Museum Wins Award For Top 10% of Attractions Worldwide
National Mining Hall of Fame and Museum
Colorado has many popular attractions, but one of its lesser-known tourist spots has received a major award.
The National Mining Hall of Fame and Museum in Leadville is a winner of the 2020 TripAdvisor Traveler's Choice Award. Based upon reviews, ratings, and saves from travelers around the world, TripAdvisor recognizes the top 10 percent of attractions worldwide. When you consider the thousands of attractions around the world, this is a significant honor.
At first glance, a trip to a mining museum may not sound like the most exciting field trip of the year, but, apparently, a lot of people love the museum in Leadville. A visit to this museum has never been at the top of my priority list, but after seeing this news I am extremely interested in checking out this museum.
You would expect to learn plenty of history in a museum, and there is plenty of that in the National Mining Hall of Fame and Museum, but there is a lot more than that. You can walk through life-sized mine replicas, see raw metals and sparkling gems, learn about minerals in everyday things like your toothpaste and smartphone, safety and environmental measures in modern mines, look to the future and mining in space, and browse the Hall of Fame, which features information on almost 250 mining luminaries.
The museum features 25,000 square feet of interactive and informative exhibits.
Here is a sample of what reviewers have said on TripAdvisor about the National Hall of Fame and Museum in Leadville.
* "Great way to spend several hours when taking a break from skiing, but even on a warm day we would give is a 5."
* Beautifully done museum. Lots of information and interesting."
* "Phenomenal museum- went into museum without any particular interest in mining...but all that changed once I got inside."
* What a marvelous museum! It is a huge place with three rambling floors of varied and interesting exhibits.
Mining has been such a huge part of Colorado history. I think all of us living in this great state would be well-served to visit the museum and learn more about how mining shaped Colorado and it's impact around the globe. Congratulations to a great Colorado attraction for a terrific honor and some well-deserved recognition.
Enter your number to get our free mobile app
12 Authentic Colorado Ghost Towns