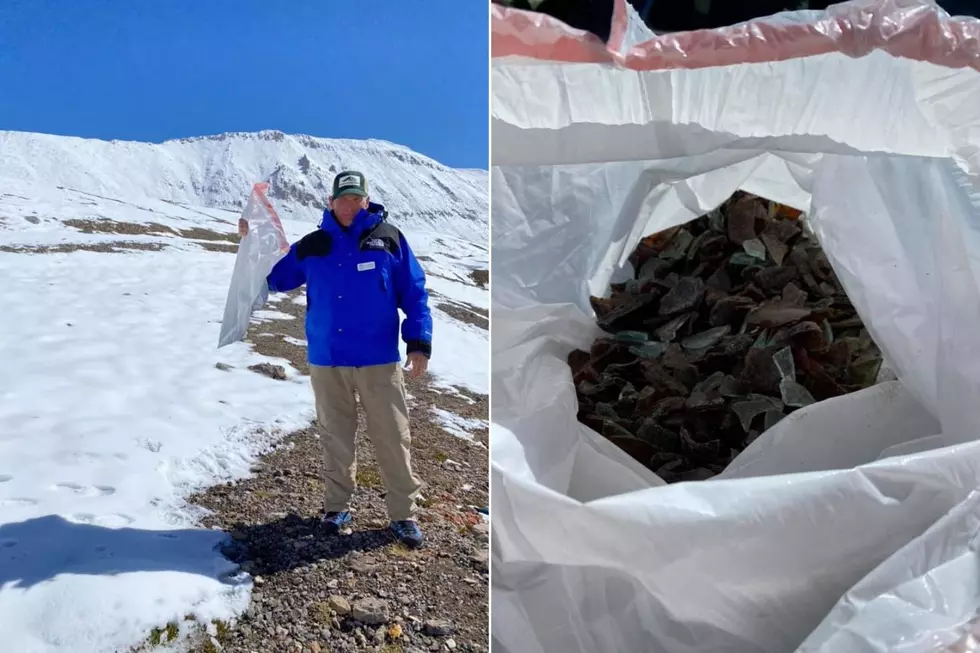 Coloradans Clean Up 30 Pounds of Beers Bottles From 14er
Von Campbell via Colorado 14ers Facebook
A Colorado man and woman cleaned up 30 pounds of broken beer bottles from a 14er in Colorado. Here are pictures of the Mt. Sherman clean up.
Von Campbell and Mary O'Malley did something inspirational recently -- they picked up trash. Von and Mary were cleaning up a 14er because they're part of the Colorado Fourteeners Initiative. The Colorado Fourtneer Initiative is all about protecting and preserving 'the natural integrity of Colorado's 54 14,000- foot peaks' according to their website.
Enter your number to get our free mobile app
Von says that he found green, clear, and brown glass that was clearly shattered over some boulders. He says his work is not done but he'll have to complete his clean up when the snow melts.
It's so important to take care of our environment. It's sad to think that someone broke all of these bottles intentionally, without any regard for the wildlife or people in the area. There's a reason why there's the 'pack it in, pack it out' rule here in Colorado and that's to prevent stuff like this from happening.
It's absolutely fine to enjoy yourself and have some beers after a hike, just remember to take your bottles and trash with you. Von and Mary, you are amazing for picking up trash that isn't yours and for helping protect our precious environment.
https://www.facebook.com/groups/Coloado14ers/permalink/3811577092204189
Western Colorado Airbnb: Stay in a Tiny House Near the Grand Mesa