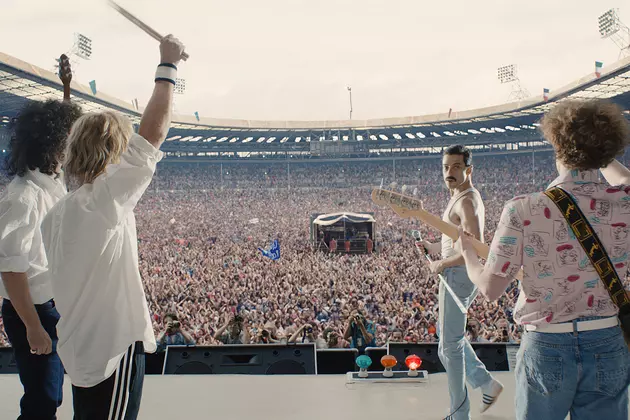 'Bohemian Rhapsody' Cast Knew It Would Clear Production Hurdles
Twentieth Century Fox
The cast of the Freddie Mercury movie Bohemian Rhapsody knew the project would overcome its production problems, including the firing of director Bryan Singer toward the end of filming, Gwilym Lee said.
The actor – who plays Brian May in what could become the biggest-grossing music biopic in history – recalled how the entire production team had become determined to complete the project after eight years of hurdles.
"We always knew the film was going to get finished," Lee told the Hollywood Reporter. "Because everyone was so invested in it. Everyone was very, very passionate about this film – cast and crew. So even on the toughest days, we all looked at each other and we knew we'd get each other through. In the face of adversity there was an incredible bond between everybody on set. There was a certainty that it was going to get done."
"We felt like produced cared so deeply about this," added Joe Mazzello, who plays John Deacon. "The crew, if things would go wrong on set and they had to stay for three hours over, they would stay for 'the boys' – talking about us. It was so moving because everyone just felt like a family. … When you feel that kind of respect and love for one another, you know the movie's going to get finished and it's going to get finished well."
Meanwhile, REO Speedwagon keyboardist Neal Doughty revealed he'd been surprised to hear his band name-checked in Bohemian Rhapsody, while he and his wife watched the movie during its opening weekend.
They're discussed in a scene leading up to Live Aid in 1985, where Queen will deliver an unforgettable performance in London, while REO Speedwagon take part in the Philadelphia show. "They're talking to Queen about playing Live Aid, and our name gets mentioned!" Doughty told Billboard. "They're going, 'Paul McCartney's gonna be there and Elton John and the Who and REO Speedwagon.' I had no idea we were mentioned in the movie. I'm going, 'Boy, they sure put us in some good company with that. … We've been in some bad movies, but never one that was No.1 like this."