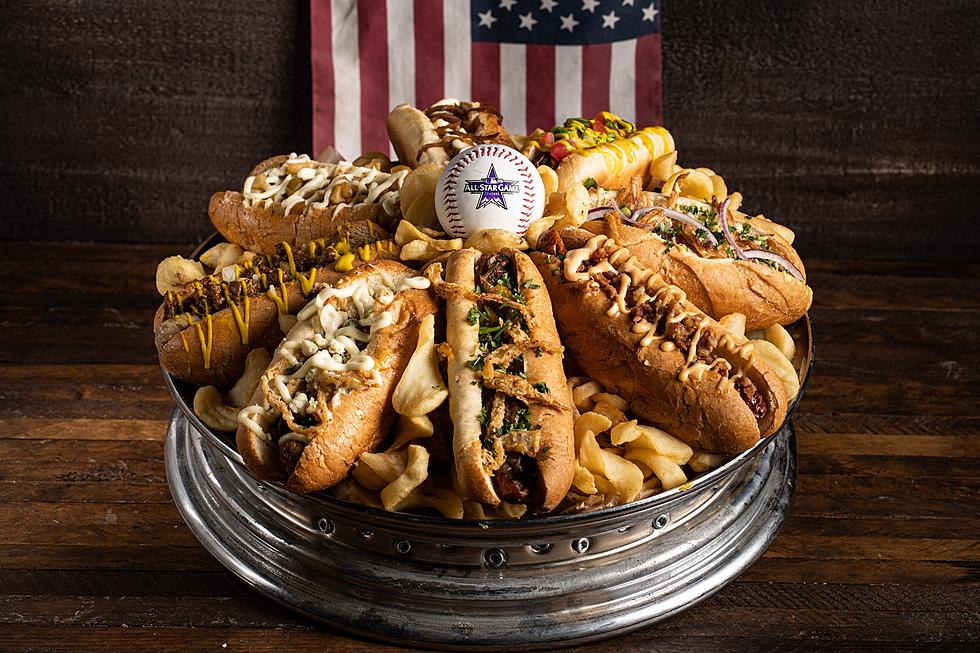 There is No Question That These are the Best Hot Dogs in Colorado
Biker Jim's Gourmet Dogs Facebook
There is nothing better than a good hot dog in the summer in Colorado. However, there are some hot dogs that are leaps and bounds better than the rest. With gourmet hot dogs so good, you can find them at Coors Field, Red Rocks, and Mile High Stadium.
Not only can you find these gourmet hot dogs at a Rockies or a Broncos game, but you can also find them at food carts and at the brick-and-mortar restaurant in Denver, Colorado. What is this magical hot dog place we speak of? The name is Biker Jim's.
Biker Jim's Gourmet Dogs was created by a biker named Jim Pittenger in Denver. These hot dogs aren't just your run-of-the-mill meat stick on a bun. In fact, Biker Jim's Gourmet Dogs are far from it.
With exotic dogs made from ostrich, wild boar, elk jalapeno cheddar, and my personal favorite, the rattlesnake and rabbit. These gourmet dogs made with exotic meat aren't the end of the line for Biker Jim's. There are also plenty of gourmet toppings to choose from.
Biker Jim's Gourmet Dogs Are Famous
With gourmet dogs at Biker Jim's, I am sure you can imagine that there have been quite a few celebrities and mentions of the place far and wide. Biker Jim's Gourmet Dogs has been featured on Anthony Bourdain's No Reservations, Bizarre Foods with Andrew Zimmern, The Food Channel, Fresh Fried, and Crispy on Netflix, and most recently, the Emmy Award-winning talk show, The Talk, on CBS.
So the next time you are in the mood for a hot dog, but want to go all out, you may want to check out Biker Jim's Gourmet Dogs in Denver. To see the full menu, find a Biker Jim's location, and learn more about the man himself, Biker Jim, go to jikerjimsdogs.com.
Pub Dog Colorado
Since opening in 2017, the unique establishment has become a favorite hangout for dogs and humans alike.
Loveland's Sweet Heart Winery and Event Center is Up For Sale
If you have always wanted to own a winery in Northern Colorado, here is your chance. Sweet Heart Winery and Event Center in Loveland is for sale for $4.9 million.