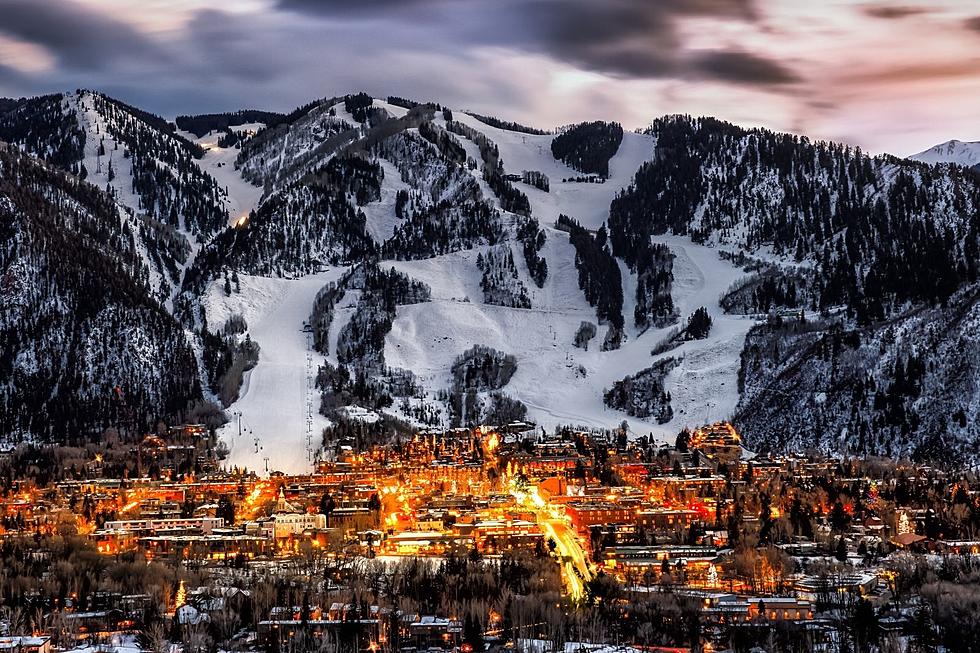 What is Aspen Colorado's Elevation?
Jonathan Ross Getty Images Pro
The city of Aspen, Colorado sits at an elevation of about 8000 feet making it one of the highest cities anywhere in America. Aspen's official elevation is 7,908 feet above sea level
The Colorado city with the highest elevation is Leadville, Colorado which sits at nearly 10,152 feet. The Colorado town with the highest elevation goes to Alma, Colorado at 10,578 feet.
What is the Base Elevation of Aspen, Colorado?
The base elevation is the highest in the Aspen Highlands. These are some of the biggest mountains in America. The Base elevation at Aspen Highlands is 8040 feet. The summit elevation is 11,675 feet, and the top of the Highland Bowl measures 12,392 feet. 
Do People Have Problems Adjusting to Aspen's Altitude?
It's estimated that about 40% of Aspen's visitors have said they feel the effects of high altitude during their visit. Acute mountain sickness can begin for some at 8000 feet. The area and the air will affect different people in different ways. You may feel the effect of the altitude at Aspen Highlands differently than say up on the Grand Mesa at nearly 10,000 feet. The effects of high altitude may show up within hours of your arrival and can include headache, dizziness, nausea, and vomiting.
Tips for Adjusting to Aspen's High Altitude
Keeping your body hydrated is key in higher altitudes. Limit your intake of alcohol as it slows your body's ability to adjust to higher elevations. Take it easy and give your body time to adjust to not only the altitude but all the sun up there. Most importantly, if you feel tired, stop and take a break in one of those amazing ski lodges.
MORE: These are the Highest Mountain Peaks in All of Colorado
Today we're looking at the true titans of Colorado. Behold the fourteen largest 14ers in the Centennial State.
MORE: Aspen is Home to Some of Colorado's Most Expensive Houses
I know, it's hard to believe, but if you search real estate in Colorado you'll discover 14 of the 22 most expensive houses currently on the market can be found in Aspen. Imagine that. Here they are, in no particular order, for you to tour.
MORE: What is Grand Junction Colorado's Elevation?
According to the
Worldwide Elevation Map Finde
r, Grand Junction sits at 4,593 feet. That's a great starting point. What about various locations around the valley?