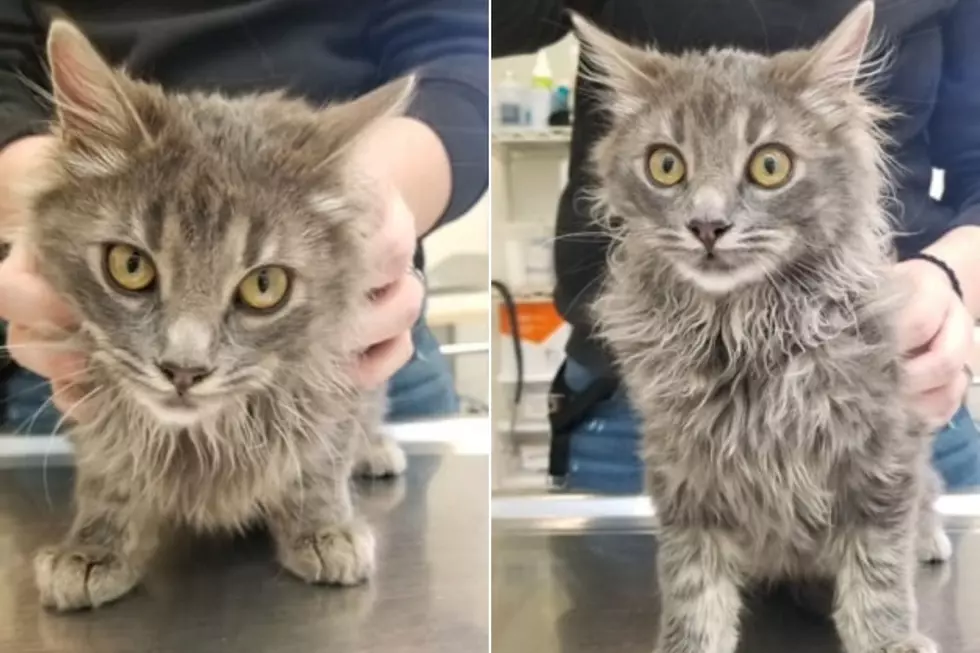 Adorable Cat Found Inside of Mesa Mall in Grand Junction
Roice-Hurst Humane Society
Enter your number to get our free mobile app
You can find a lot of different things at Mesa Mall like clothes, furniture, video games, and more. Something brand new was found in Mesa Mall yesterday -- a cat.
An adorable little grey cat was found roaming around inside Mesa Mall, according to Roice-Hurst Humane Society. The small cat is only about a year old and has not been spayed.
This adorable cat reminds us of our cat. She's got big green eyes, fluffy grey striped fur and the sweetest face. We have no idea how she made her way into Mesa Mall and now Roice-Hurst Humane Society wants her to make her way into a new home.
Roice-Hurst wants to know if this cat that was found in Mesa Mall belongs to anyone. If this is your cat you can contact Roice-Hurst at 970-434-7337. They will require proof of ownership before she can go home with you.
Cats are legally allowed to roam free in Mesa County, but not in Mesa Mall. Roice-Hurst Humane Society usually can't take in found cats because of this.
If this cat looks familiar to you or you're interested in adopting Miss Mesa Mall the cat, you can contact Roice-Hurst at 970-434-7337. Nothing compares to having a furever friend who's always there for you no matter what.
Let us know what you would name this adorable cat in the comments and You can see more pictures of the adorable Mesa Mall kitty below.
Adorable Cat Found Inside Mesa Mall
UP NEXT: Exotic Pets You Can Own in Colorado