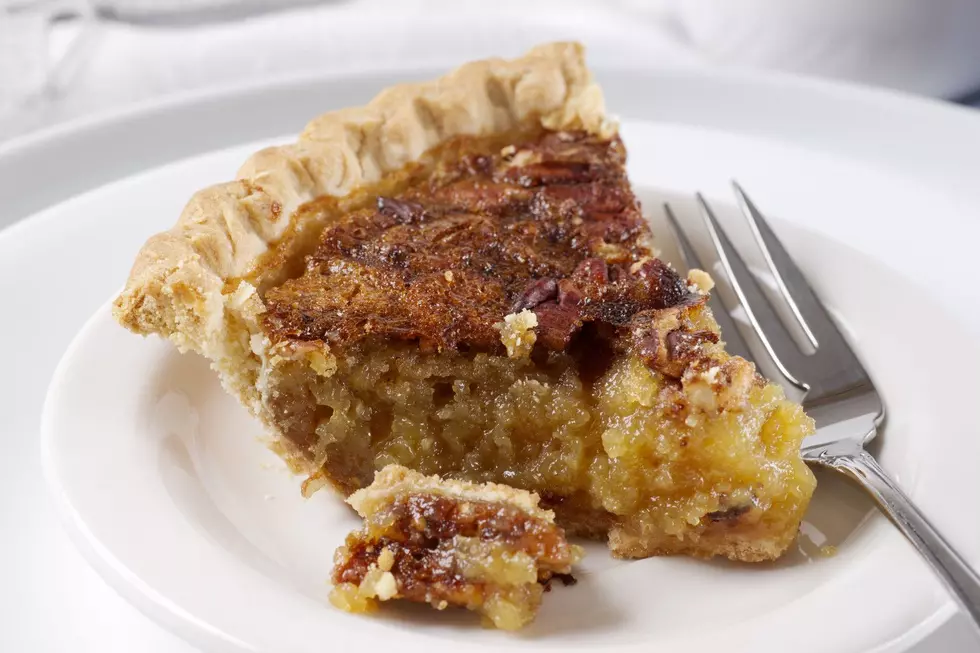 A Thanksgiving Recipe for Montrose
Thinkstock/Getty Images
Thanksgiving in our family was a time for gathering with family and eating a lot of food.
My Grandma and her sister, Thelma, were responsible for most of the cooking, though everyone was asked to bring a side dish. Most of the time, the table wasn't quite large enough to hold it all.
Aunt Thelma taught my sister and me how to make some of the family recipes that everyone loved. Chicken and dumplings, mac and cheese, and her famous coconut cream pie are a few of the recipes I still try to make from time to time. One thing I found odd about the pie recipe: only make one pie at a time. Aunt Thelma could make four in one day, whereas it takes me half a day just to make one.
We had turkey, ham, green bean casserole, celery stuffed with cheese, deviled eggs, chicken and dumplings, mac and cheese, mashed potatoes, a variety of pies, and several salads. Most of the salads were not the lettuce and veggie varieties, but more of a dessert.
Cycling Frog, a brand of seltzer, used Google Trends to find the weirdest Thanksgiving recipes in each state. Those dishes seem to have three common ingredients: Cool Whip, Jell-O and marshmallows. Seems the most popular are ambrosia salad, Jell-O salad and frogeye salad. Where I grew up, the Jell-O salad is at the top of the list. In Colorado, it seems people enjoy the ambrosia salad better. I've tried all 3 and would have to say after making frogeye salad last year, it is probably my favorite. Be warned if you try to make frogeye salad, the recipe I used makes enough for about 50 people. I brought some to work.
My husband likes pecan pie. I make it at Thanksgiving and Christmas each year. I got that recipe from my mom. In her hand-written recipe book, she had 2 different recipes for it. I think she used one at home, and one to give to other people. If you like pecan pie, it's a good one – though I'm not really sure which recipe my mom gave me. I'm sharing it with you.
You will need:
1 cup pecans (I usually chop mine and sometimes use a little more than a cup)
½ cup sugar
¼ cup butter
1 cup light Karo syrup
¼ tsp salt
3 eggs
¼ teaspoon vanilla (I typically use a little more than this)
1 deep dish pie shell
Cream the butter and sugar together until well blended. Add Karo syrup and salt and mix well. With a fork, beat in eggs one at a time.  Add pecans. Add vanilla. Pour mixture into the pie shell (I usually put several pecan halves on the top of the mixture to make it look pretty) and bake at 350° for approximately 1 hour and fifteen minutes, or until your knife, inserted into the center of the pie, comes out clear.
Let me know if you like it. And Happy Thanksgiving from my family to yours.