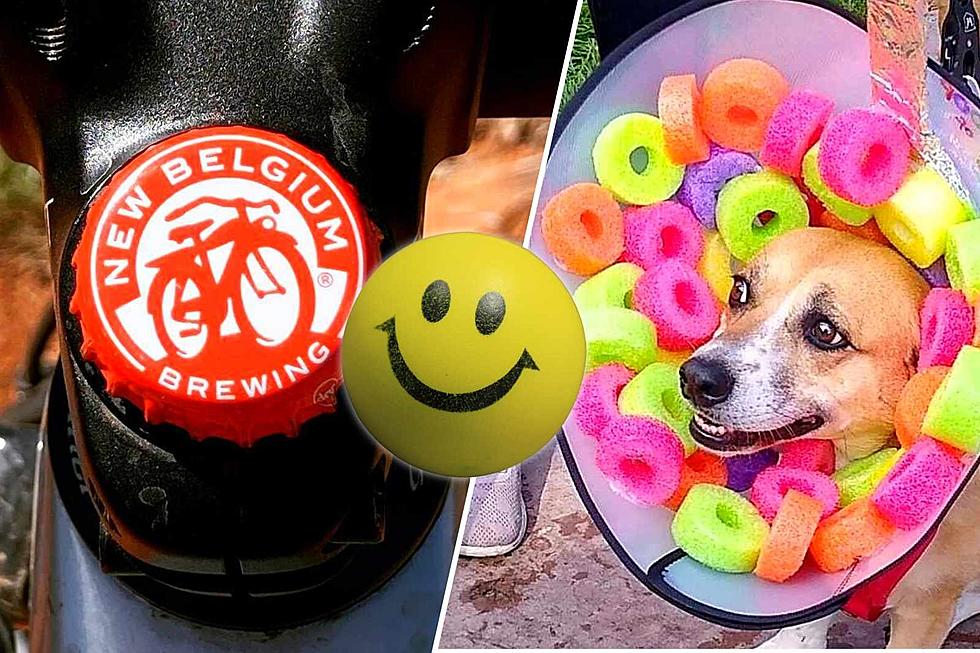 2 Classic Colorado Events Bring Beers, Bikes and Adorable Corgis to One Town
Facebook/Tour de Fat, TSM/Dave Jensen, Canva.com
Fat Tire and big butts. You really can't put it much simpler than that. The Choice City will be hosting these annual events; one for its 24th outing, the other celebrating nine years.
Tour de Fat is known worldwide; a celebration of what makes Fort Collins, "Fort Collins." Tour de Corgi may not be as widely known, but it is known for its wide butts.
The best part about these two events happening in Fort Collins is that we can attend them both; no need to pick which one.
You can get costumed-up for the Tour de Fat, whether you're participating or just spectating; then, come out again to see the costumed corgi's parade with their humans.
THE 24TH ANNUAL 'TOUR DE FAT' IN FORT COLLINS, COLORADO FOR 2023
Saturday, Aug. 26.
9:30 a.m. - 11:30 a.m. - Costumed bike parade. Starts at City Park, then will loop around Mountain Avenue.
No cost to be in the parade.
11:00 a.m. - New Belgium Brewing opens - live bands, entertainment, food trucks, and beers.

Fat Tire Cruiser Bike Giveaway

: The winner of the Dance Contest in New Belgium will take home one of the coveted bikes.
THE 9TH ANNUAL 'TOUR DE CORGI' IN FORT COLLINS, COLORADO 2023
Saturday, Oct. 7.
Civic Center Park in Old Town, Fort Collins.
9:30 a.m. - Event opens.
10:00 a.m. - Costume Contest.
12:00 p.m. - Corgi Parade through Old Town.
Too Cute: The 2022 Tour de Corgi in Fort Collins
It was a day of "fluffy butts," costumes, and smiles!
MORE Dogs: The Most Popular Dog Names in Colorado
Getting a new dog in 2023? Take a look at these most popular dog names in the state of Colorado in 2023 for inspiration.
MORE Dogs: The Dog-Friendly Restaurants in Fort Collins
According to
BringFido.com
, dogs are welcome to sit at outside tables at these local eateries.