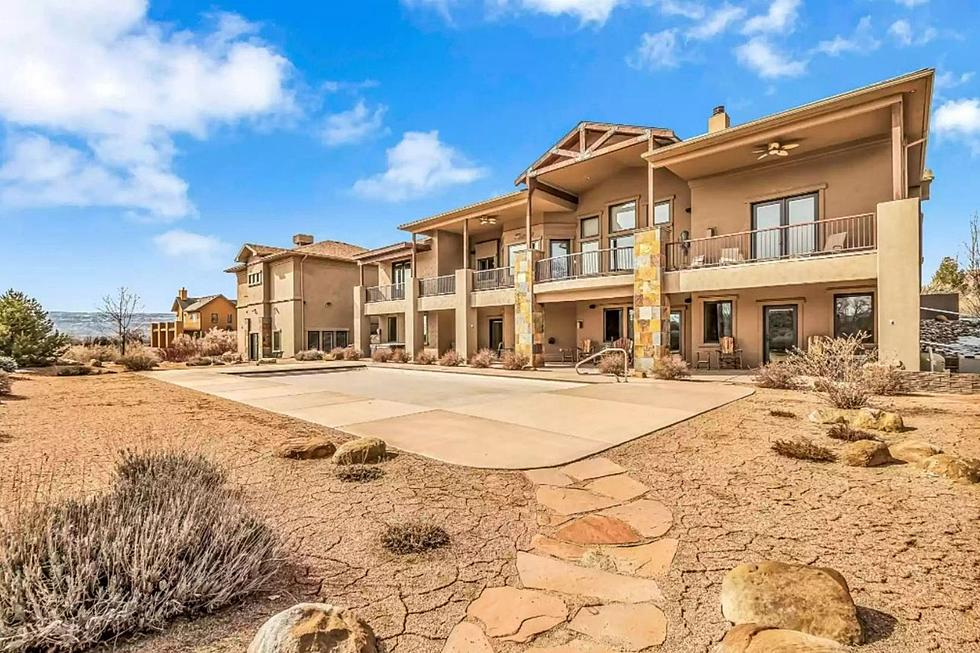 $2 Million Grand Junction Home With Bar + Movie Theater For Sale
Kelley Burford RE/MAX 4000, Realtor.com
The $2 million Grand Junction home has both a bar and a movie theater and is currently for sale. The home sits on over three acres and is nearly 6,000 square feet.
The secluded home was recently listed on Realtor.com and is one of only three houses on the street. The Grand Junction home is located near Appleton Elementary School and Studt's Pumpkin Patch and Corn Maze.
This $2 million home has six bedrooms, seven bathrooms and was built in 2008. The listing of the lavish Grand Junction states that "no expense was spared in construction."
$2 Million Grand Junction Home With Bar + Movie Theater For Sale
Here's a look inside of this $2 million Grand Junction for sale with a wet bar and a movie theater.
Tour This Lakefront Bungalow for Sale in Grand Junction
Take a tour of this lakefront bungalow that's currently for sale in Grand Junction.
Grand Valley Home Built in 1907 Converted Into Tattoo Shop Listed
This home for sale in downtown Grand Junction was built in 1907 and was recently used as a tattoo shop.