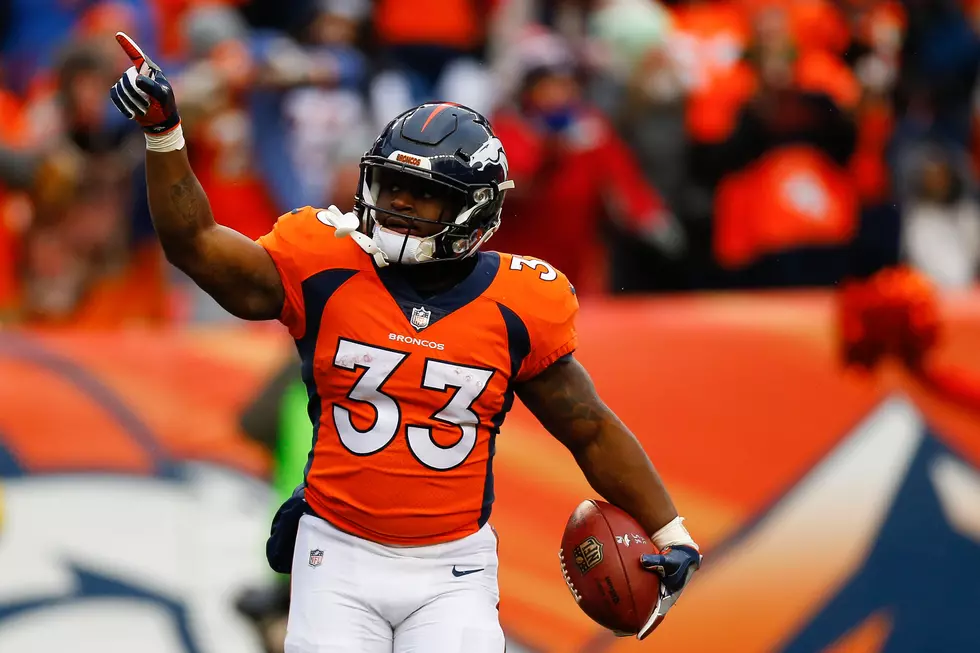 12 Former Denver Bronco Players to Play in New XFL
Getty Images
For those that just can't get enough football, the brand new XFL begins its inaugural season on Saturday with former Broncos on the field.
Several players who were once with the Broncos will be suiting up in the new league. Some of the names will certainly be familiar while others may not ring a bell.
The most recognizable name is running back De'Angelo Henderson, who was a 6th round draft pick for the Broncos in 2017. Henderson got a lot of playing time during the pre-season and looked like he might be a key piece to the Broncos offensive backfield, but it never happened. Henderson appeared in five games for the Broncos that season and played in three games for the New York Jets in 2018.
Punter Marquette King came to Denver in 2018 following 6 seasons with the Oakland Raiders. He led the NFL in punting in 2014. Despite a 3-year,  $7-million contract, King lasted only four games with the Broncos before being sidelined by a thigh injury and was subsequently released.
Other former Bronco players are signed to play in the XFL:
* Shamarko Thomas, Defensive Back
* Steven Johnson, Linebacker
* Dillon Day, Offensive Lineman
* Christian Kuntz, Linebacker
* Stansly Maponga, Linebacker
* Deiontrez Mount, Linebacker
* Caushaud Lyons, Defensive Line
* Quentin Gause, Linebacker
* Avery Gennesy, Offensive Lineman
* Mekale McKay, Wide Receiver
Perhaps achieving success in the XFL will lead some of these players back to the NFL and a bigger payday.
Enter your number to get our free mobile app