Steely Dan's Donald Fagen Arrested After Domestic Incident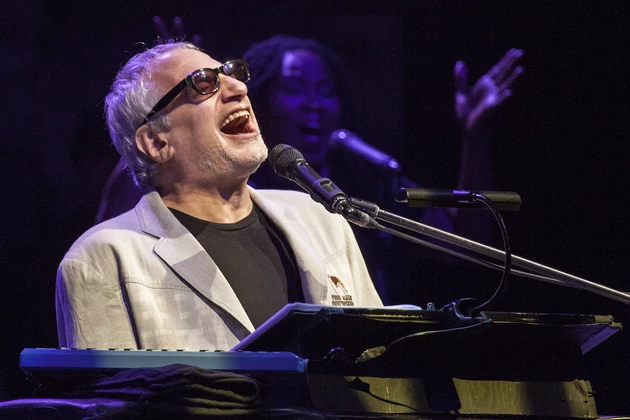 Donald Fagen has been charged with assault after an argument with his wife. Libby Titus is now seeking to end her marriage to the Steely Dan frontman, which dates back to 1993. "I don't feel good," Titus told the New York Post. "I'm very tired, and I'm divorcing my husband."
According to the Post, police say Fagen had an altercation with Titus yesterday at their New York City home. Fagen allegedly pushed his wife into a marble window frame during the argument, "causing her to fall onto the frame and suffer bruising and swelling to her right arm, as well as substantial pain."
Titus has now gotten an order of protection from Fagen, who was released without bail on the misdemeanor charge this morning in Manhattan Criminal Court. Fagen's representative declined comment to Rolling Stone.
Fagen first met Titus in the mid-'60s while attending Bard College, a period that coincided with his meeting future Steely Dan cohort Walter Becker. Titus, who was born Elizabeth Jurist, married and divorced novelist Barry Titus in the late '60s and then entered into a lengthy relationship with Levon Helm of the Band in the '70s.
Titus also established her own musical career along the way, releasing several solo albums and working with Paul Simon, Helm's former bandmate Robbie Robertson and others. Later, after marrying Fagen, she helped him mount the New York Rock and Soul Revue concerts at the turn of the '90s.
Steely Dan are principally a touring act these days; their last studio album is 2003's Everything Must Go. Fagen last released a solo LP in 2012 with Sunken Condos.
The Top 100 Rock Albums of the '70s
Criminally Underrated Rock Albums
Source:
Steely Dan's Donald Fagen Arrested After Domestic Incident