Queen Inspired Katy Perry's New Perfume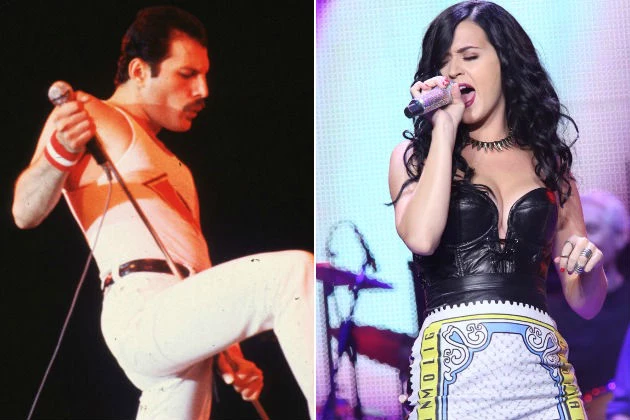 If you find yourself humming 'We Are the Champions' the next time you stroll past the perfume counter, thank Katy Perry.
Perry's new fragrance, dubbed Killer Queen, was inspired by — you guessed it — the music of Queen. As Perry recently told Women's Wear Daily, she's been a fan of the band for a long time, and the song 'Killer Queen' had a particularly profound impact on her teenage years.
"Freddie Mercury painted the lyrics of this woman who I wanted to be," Perry explained. "She seemed very powerful, and she captivated a room when she walked in. I named my company Killer Queen after those lyrics. I feel like, after all this time, it was appropriate to use that name in association with something I did. I feel like I'm falling, finally, into that woman Freddie painted."
Something tells us Mercury would get a kick out of Perry's take on his song, which served as the band's breakthrough hit when it was released in 1974. "It's about a high-class call girl," he explained in a 1974 interview. "I'm trying to say that classy people can be whores as well. That's what the song is about, though I'd prefer people to put their interpretation upon it — to read into it what they like."
Source:
Queen Inspired Katy Perry's New Perfume